El-Mansour Mohamed Street, Infront of Bank El Ahly

Bakeries & Patisseries,International,Vegetarian

Although healthy and alternative ways of eating have become more trendy over the past few years, it's still difficult to find restaurants that cater specifically to the needs of those with dietary restrictions in Cairo. Sea Salt Bakery is an adorable little café tucked away in the heart of Zamalek. Not only do they offer an all-day breakfast menu, as well as sandwiches, lunch, and dinner meals, they also offer a selection of wholesome baked goods. This eatery is dedicated to providing customers with "healing foods", with all of their foods being gluten, lactose, and refined-sugar free! We headed there this weekend to see what this healing kitchen is all about.
The café is small but cozy, with simple décor and plants that add bursts of life. Although you can order a filling meal here, it certainly gives off a more coffee shop rather than restaurant vibe. Breads and pastries are available on display upon entry, while cooked foods are meant to be ordered after one is seated.
We decided to start off with one of the breads and dip options, since the menu offered an interesting array of these. We settled on the Catalan dip (28 LE) which came with baked sweet potato wedges and a couple of slices of gluten free toast. The dip, made from pureed almonds, red pepper, garlic, and onion, worked as a wonderful spread on the toast and is great as a diary-free dip option. Not only was it savoury with a slight crunch due to the almonds, but it also had a touch of sweetness due to the onions which had been caramelised.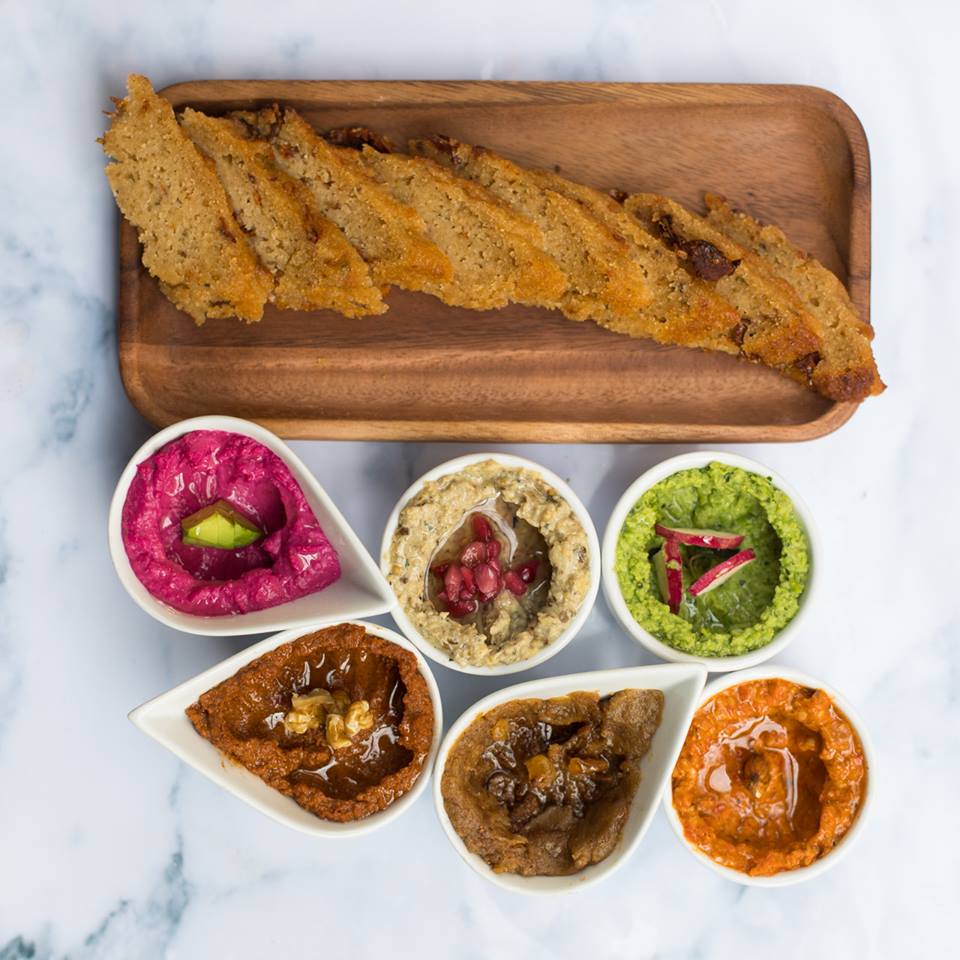 We then moved on to an item from the lunch/dinner menu: Spinach Ravioli (84 LE). There were two options for sauce, one being traditional red sauce and the other a vegan white sauce. We immediately knew we had to try the white sauce, and goodness we made a good choice. Not only were we shocked the sauce was vegan (how do they make it so creamy?) but it was also the ultimate comfort food. This sauce will remind you of a warm, hearty mushroom stroganoff – but made without any meat or dairy products! The ravioli itself was also tasty, the spinach filling seasoned perfectly. However, the gluten-free pasta definitely had a bit of a different texture and was not as doughy as one would expect pasta to be. This was a minor flaw and not hugely important when considering that it's made with non-wheat flour. The dish was a bit small and presentation was average.
Next, we simply had to try something from the breakfast menu, so we opted for Lulu's chocolate pancakes (62 LE). We asked for the vegan option, which just ensured it would be made without eggs. The pancakes came in a stack of about 4 and were decently sized. The presentation on this dish was delightful; the pancakes were smothered in chocolate sauce and covered in chopped fruits and coconut shreds. Although not your typical fluffy, buttermilk pancakes, these were delicious in their own respect. They tasted naturally sweetened and had a slightly grainier texture than most pancakes. The chocolate sauce was rich and decadent, and the fruits were fresh. Not only was this breakfast dish a treat, it was also filling and satisfying. Made with quinoa flour, these surely included more protein than regular pancakes, so we could totally imagine ourselves scarfing these down after a workout.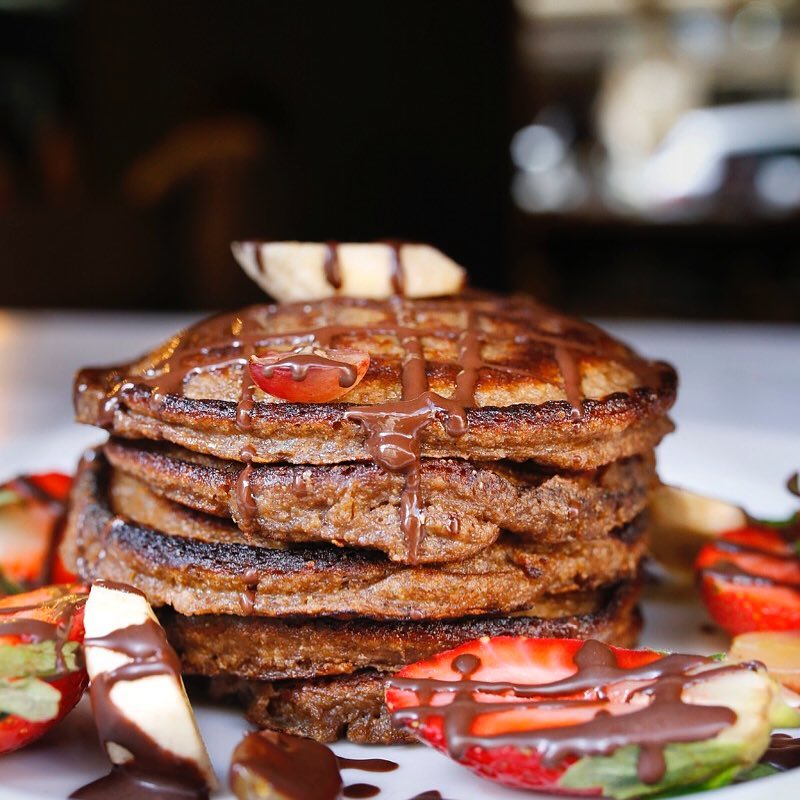 As for drinks, we ordered the two fresh juices available on the menu: the lemon mint (30 LE) and the orange juice (40 LE). Both were refreshing and guilt-free as they contained no added sugar.
Unfortunately, we were a little disappointed by the lack of availability of some of the menu options. We were interested in trying the veggie burger, but were told it was not available that night. We also inquired about the vegan croissant (because, I mean, where else can you find a VEGAN CROISSANT?) but we were informed that they were also out of that. However, we were there towards the end of the day so this might explain why.