Sky Center Ville, Sheikh Zayed

A lot of restaurants fail at satisfying the three pillars of a good eating out experience: good food, good service, and a good ambiance. Snooze is one of those places that seems to know how to strike that balance, making for a smooth first visit at the Sky Center Ville restaurant.
The restaurant can get really crowded, which is why we had to make reservations beforehand. White brick walls with blackboards displaying the menu, and light colours are characteristic of the indoor area that boasted a few television screens.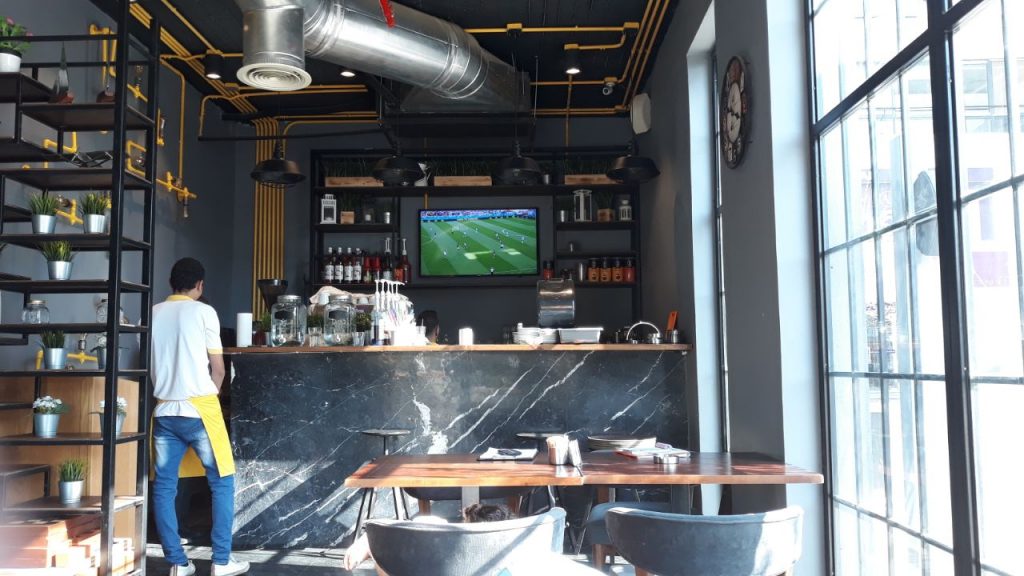 It was pretty hot so we opted for the indoor seating area. The service was simply exceptional. They were very attentive to details and made sure that they were accessible without being intrusive. They gave us two menus, the first one contained special offers in commemoration of the World Cup, whilst the original menu boasted breakfast options as well as a kids section. It also included main items such as soups, appetisers, salads, pastas, pizzas, sandwiches, and main dishes.
Snooze is famous for their burgers, so we had our minds set on that special burger they keep advertising on their Facebook page. Our choice was the Caramelized Onion Burger (73 EGP), a simple choice that proved quite delicious. It comes with French fries and a small bowl of spices for the fries. The burger was well seasoned, and a bit different from what we're used to; the fries were thin and crispy which is fine, but we personally prefer them cut a bit thicker.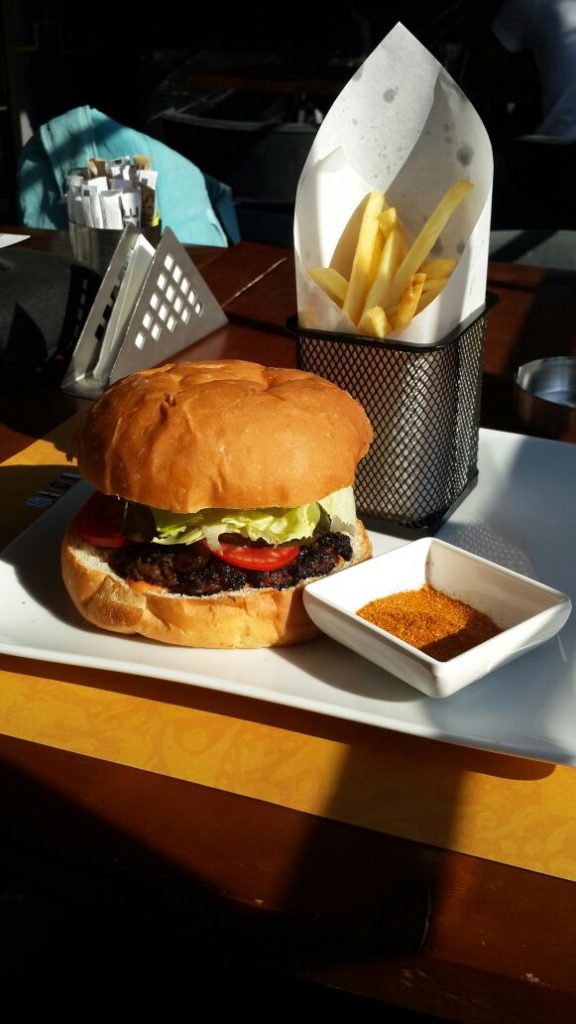 Our second dish was the Grilled Chicken (83 EGP), which came in the form of the 3 chicken pieces with 2 side dishes; we opted for fries and sautéed vegetables. They chicken was excellently seasoned and cooked; it was juicy, well spiced, and the portion was more than enough. When the dish initially arrived they had mistakenly served it alongside rice instead of fries. Once we alerted them of the error, they were kind enough to leave us the rice and give us complimentary fries. All the side dishes were just right and complemented the dish very well.
We then decided to have some fun with their dessert and drinks menu. For dessert, we ordered the Caramelized Apple Pizza (62 EGP). It sounded amazing, but unfortunately it did disappoint. It's basically pizza dough topped with apple slices and caramel sauce, served with an ice scream scoop. It wasn't bad, but we hoped for something a bit more unique; the dough was somewhat thick and soft, which didn't really work that well.
As for their drinks, we were intrigued by the Digestive & Nutella Milkshake (51 EGP). It's topped with chocolate sauce, marshmallows, and pieces of Digestive Biscuits. Unlike what you'd expect, it was pretty light and very flavourful.
Our visit to Snooze was delightful, it was a fun and comfortable experience thanks to the relaxed ambiance, good food, and excellent service. We'd definitely go there again.
Translated by: Sherif Khairy
Hesham El Shafie
Great food and awesome service!!
Write your review