Spago: American Diner Scene in Mohandiseen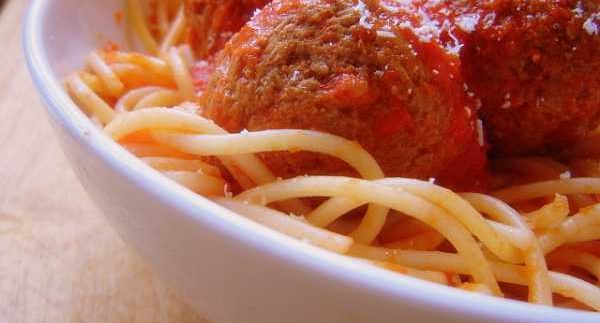 We've come across yet another restaurant that serves up greasy plates of
comfort food when you're in the mood to simply eat. We'll admit it; we like our
food and are often inclined to indulge on an American-sized burger or anything
soaked in cheese.
Initially drawing us to this place were their monstrous burgers that we
sampled for a little tried
and tasted a few months back. Located in Mohandiseen near the shooting
club, Spago presents a typical American diner scene with kitschy decor. The
sprawling booths are big enough to still fit your party after inhaling their
greasy, huge plates of food.
Appetiser options include standard Tex-Mex options such as chicken
quesadillas (29.99LE) and cheese nachos (26.99LE), as well as onion rings
(13.99LE) and vegetable spring rolls (11.99LE). The cheese nachos were served
piled high, as nachos should be: smothered in cheese and topped with diced
tomatoes, kidney beans and onion with a side of true sour cream.
Hoping for a decent salad to be found in Cairo, we opted for the Spago chicken Caesar
salad (34.99LE). Large in portion, the salad came with fresh greens, sliced
tomato, olive, parmesan cheese, and a juicy tender charbroiled chicken breast
atop. Unfortunately, reaching the beautiful salad beneath the thick, soaking
layer of dressing was nearly impossible. The soggy salad made us sad.
Main courses include various sandwiches and pastas such as the spaghetti
and meatballs for 29.99LE. Feeling a little carnivore craving coming on, we
opted for the Spago fillet for 89.99LE. Served with two sides and two sauces of
your choices, two 250gm marinated and grilled fillets come ready to be
devoured.
As soon as the steaks were in view, we realised that our medium
preference was definitely a rare one. After realising their mistake, though; the
management automatically served us a new dish with the steak cooked to
perfection. The rosemary sauce was rich but complemented the steak nicely.
Serious about their customer service, a complimentary dessert was brought
to our table and while we were already stuffed; putting chocolate in front of
us was not right! For 19.99LE, the Oreo madness is served in the style of a
giant ice cream sandwich. Topped with cookie crumbs, caramel and fudge; it was
scrumptiously sweet.
For two drinks, appetiser, two main courses and a dessert; expect to pay
around 230LE for this American dining experience.