Spectra: Cairo's Comfort Food Fetar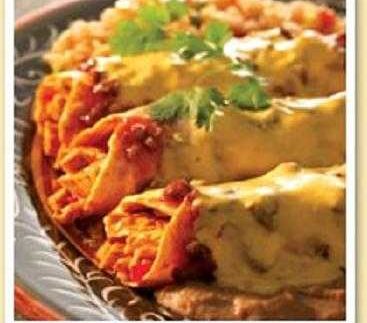 Spectra is a love-it-or-hate-it kind of restaurant:
its dark wooden benches and tables, boisterous atmosphere and heaping servings
of Mexican and Italian comfort food and delicious desserts are not for
everyone, but those who love this Mohandiseen restaurant really love it.
Spectra is located on a small side street called Qanat
El Suez Street just off El Batal Ahmed Street (take the side street next to
Ceramica Cleopatra). Inside, the restaurant is dimly lit and decorated with
rustic wood tables and bench seating that are common to Spectra's branches
around Cairo .
Despite the seeming chaos generated by the large and
talkative groups ever-present in this restaurant, Spectra is a great choice for
fetar as it boasts great service, ensuring that drinks, soups and main courses
arrive in a timely and organised manner. Reservations are a must, and it is
important to arrive as early as possible to peruse the extensive menu and put
in your order before it gets hectic.
Special soups and Ramadan juices are offered for fetar
along with the restaurant's normal dinner menu. Spectra's vast,
picture-illustrated menu features Tex-Mex classics such as enchiladas and
fajitas along with Italian pasta choices, American standards including
hamburgers and cheeseburgers, platters of grilled meat and chicken with a
choice of sides and a great selection of greasy appetisers.
For appetisers, the fried calamari is crispy and
perfectly cooked, although the side sauces of marinara and mayonnaise are uninspired.
The nachos are based on quality chips with just the right amount of cheese, but
the sparse spattering of kidney beans seems out of place in an otherwise
vegetable-free dish. The main course of chicken enchiladas is delicious though
not diet-friendly: it's more of a cheese heaven. Saving room for dessert can be
a challenge, but a visit to Spectra is not complete without an order of Oreo
Madness, a delectable combination of Oreo cookies, vanilla ice cream and
caramel and chocolate sauces.
Spectra's very reasonable prices allow you to eat to your
full stomach capacity without breaking the bank. Appetisers range between 20LE
and 40LE while a main course will set you back between 30LE to 70 LE and a
dessert between 25LE to 40LE. Sharing plates is your best bet; as few can
tackle the gigantic portions offered here.
Spectra is renowned for being noisy and full of large
groups sitting at large tables eating very large portions of food; not your
best choice for a romantic dinner or a one-on-one fetar outing, but it's perfect
for gathering a bunch of friends or family for a fun and unpretentious fetar.