T.G.I Friday's: Good Service, Questionable Food at Ramadan Fetar in Maadi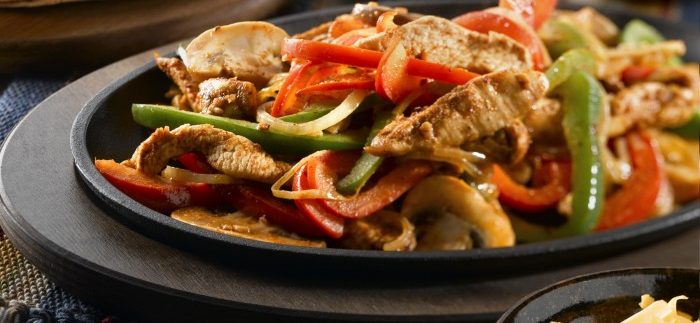 T.G.I Friday's has been a long-time family favourite among Cairo's restaurants. The combination of food with a Nile-side view and a play area for kids makes it a convenient option for parents.
During Ramadan, where tensions and hassles of getting food are multiplied tenfold, this convenience is of the utmost importance.
To streamline the process of dining out for Ramadan, Friday's offers a Ramadan menu where you can pick between choices of soup, salad, appetizers, main courses and desserts, all for 130LE. Call in ahead, make a reservation and tell them what you want to eat from that menu; fairly simple stuff.
If you notice while you're at a place like Friday's, the smallest table will have a party of 5 or 6. The biggest table will go up to 20. A long list of problems can arise from big parties so our review was very concerned with how the staff would tackle that situation.
When we arrived, the soups and salads were already on the table, and the service was quick and helpful, and completely prepared to switch out anything you didn't like – more on why that's not necessarily a good thing shortly.
Our party had 15 people, who ordered almost everything on the menu. We opted for Minestrone soup, Steak Veggie Soup, Caeser Salad, Summer Garden Salad, Fried Mozzarella, Buffalo Wings, Combo Fajitas, Fisherman's Platter, Oreo Madness and Apple Caramel.
The soups were unfortunately bland, but that could be remedied with a pinch salt and a squeeze of lemon. The salads, meanwhile, tasted like they had been made hours ago.
The appetisers were a little inconsistent; while the Buffalo Wings were tasty and quite spicy, the mozzarella wasn't served hot enough and lost its molten texture.
The main courses were served promptly after the appetisers, with the waiters eagerly clearing the table of plates and glasses. The Fajita Combo, with both beef and chicken and served with a plate of guacamole, sour cream, cheese, pico de gallo, yellow rice and tortillas, was equally disappointing. The meats were overcooked and the guacamole was stale.
The Fisherman's Platter didn't spend five minutes on our table before we returned it for smelling extremely pungent. The waiters were more than happy to replace it with our choice of Mushroom Steak.
Average tasting and most certainly overcooked, the Mushroom Steak didn't fare any better than the Fajita Combo. It was served with cheese mashed potatoes, which were cold, and sautéed vegetables.
The desserts are served after coffee and tea. The Oreo Madness – giant ice cream cookies topped with caramel and chocolate fudge – was decent, but served completely frozen, crystallised and hard to dig into. The Apple Caramel was completely unappealing and somehow managed get the usually reliable combination of apple and caramel completely wrong; the fact that the apple was allegedly roasted added nothing to overall flavour and it was rather bland in taste – in a pre-packaged supermarket kind of way.
While the food was extremely average, the service was excellent. As mentioned earlier, staff very willingly offering to switch out any of the entrees seems like a nice gesture as far as the service is concerned, but with regards to the kitchen, it means you're mass producing every single dish and they are all average or sometimes even sub-par.