Tajine: Affordable Gourmet Moroccan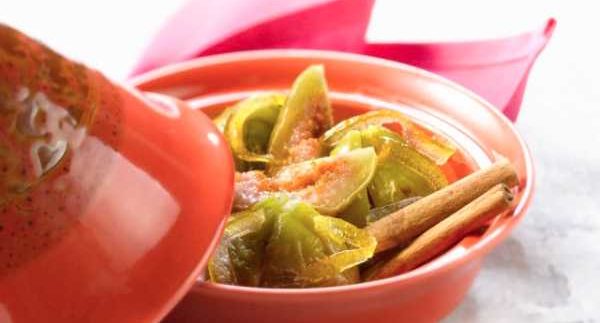 Located on the outskirts of Cairo and appropriately
named Tajine, this new Moroccan restaurant has opened down one of the smaller
alleys in El Rehab City's souk serving a variety of authentic North African food
and tagines.
Passing by their stone grill as you enter
the restaurant, you instantly catch the enticing aroma of grilled meat. When you enter Tajine, you notice that it's sparsely furnished and hardly provides an oriental ambiance. With standard no-fuss tables and barren bleached walls, this place is meant to resemble dining venues across North Africa, or so say the staff.
There are two floors to the restaurant,
only difference being that if you dine upstairs you can avoid the commotion of
the kitchen and the bright lighting shining through their glass shop front. The atmosphere is mellow upstairs and with authentic Moroccan music
filtering through their speakers, you're definitely ready for a culinary
adventure.
The menu, which comes on a book stand similar to the one traditionally used to hold a Koran, is
extremely varied and surprisingly contains many vegetarian options. It's good
that the menu has pictures of the food, because if you don't read French or Arabic, you would have to guess the contents of each dish.
For appetisers, try the potato salad as a safe choice; it's an amusing
taste to the palate. The salad is made of boiled, chopped up potatoes dressed in olive oil and garnished with
garlic, onions and parsley (8LE).
A more adventurous approach will lead you
to the Moroccan salad: tomatoes, onions and grilled bell peppers seasoned with
olive oil, salt and pepper provide a very mild, refreshing combination that
sets the tone for the rest of the meal.
As an entrée, we had the pastilla (35LE), the most adventurous choice on the menu. This Moroccan dish is a palm-sized filo pastry stuffed with minced chicken, onions, ground and whole almonds,
dusted with cinnamon and your choice of either honey or icing sugar. The
intriguing taste of sweet chicken results in nothing less than an orgasm to the
senses.
We had to try one of their tagines of
course, after all; the place is named after the famous dish. The chicken tagine
with olive oil and lemon (40LE) consists of a chicken thigh and drumstick
bathed in lemon juice and olive oil, cooked with pickled lemons. The
chicken was extremely tender, had a zesty flavour and a whole lot of zing; the
aroma of this dish balanced the taste of olive oil, properly ending with a fine
note of citrus.
This dish would have gone wonderfully with
some couscous. Unfortunately, the traditional way is to eat it with bread; so
the restaurant doesn't provide couscous as a side dish but as an entrée by itself,
which is a shame.
The service at Tajine is prompt but programmed
and impersonal, probably because the place is still starting out.
Overall, eating at Tajine is an enjoyable experience,
but the restaurant itself is nothing to rave about. You're better off saving
yourself the trouble and ordering in instead.