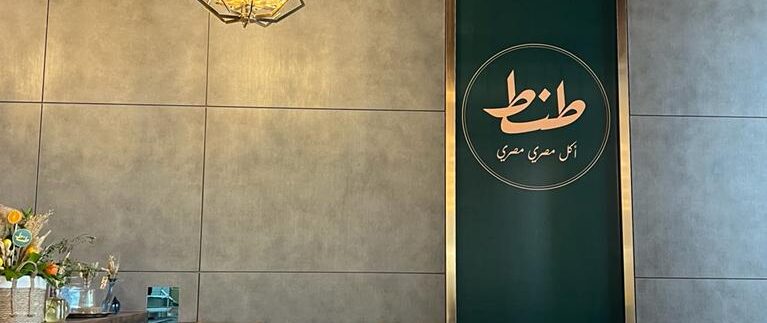 We've all had a craving for an authentic, quality Egyptian meal. It's always a challenge to see if a new addition to the Egyptian culinary scene can measure up to a home-cooked meal, and we were excited to find out! We headed to the trending Egyptian restaurant Tante, established by the renowned actor Ashraf Abdelbaky. It's located in Tucano Mall in Nasr City, and parking was not an issue!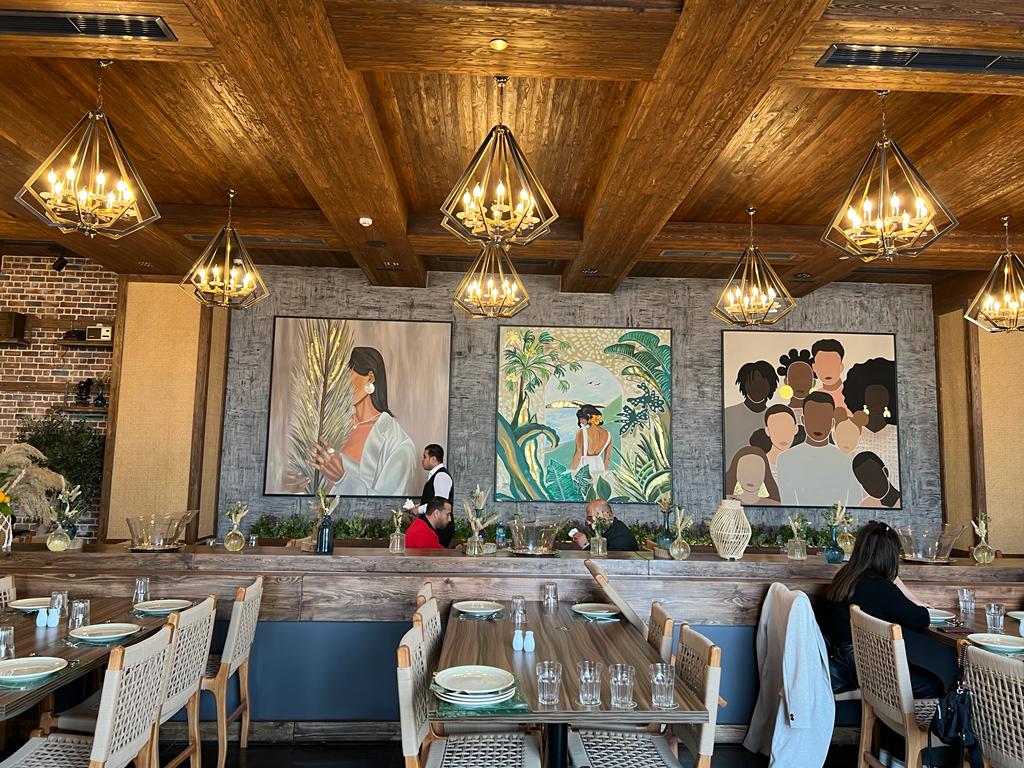 As we walked into the venue, we were immediately struck by the clean, cosy, and warm atmosphere of the restaurant's interior. It was enjoyable to dine in, with gorgeous and grand paintings lining the walls, polished wooden dining tables, and beautiful cutlery. We scanned the menu and found all the Egyptian classics you could imagine! We enjoyed the typical opening spread of tahina, baba ghanoug, hummus, and Egyptian salad. The dips were flavoursome, and the salad was fresh, making for a great opening to the dinner.
For appetisers, we settled on Lentil Soup (50 LE), which was the perfect thick consistency and suitable for one person. Then, we went on to order the combo of Okra with Meat (75 LE) and Molokhia (35 LE), which was the perfect thickness!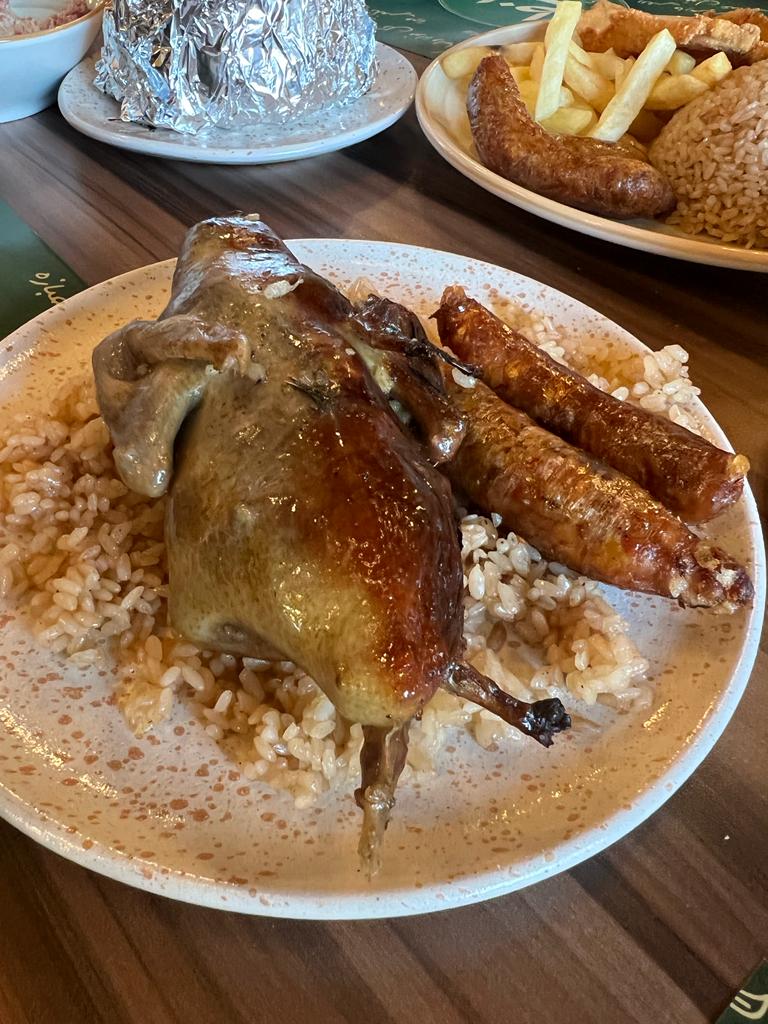 We followed it up with an even more impressive Stuffed Pigeon with Rice (75 LE) – a rare find in a high-end restaurant. The perfectly cooked meat combined with fragrant rice certainly did not disappoint. Next, the Chicken Pané with Spiced Rice (180 LE) was beyond delicious, as it was a hearty portion for one, with three large cuts of perfectly crunchy chicken alongside flavoursome rice and mombar – sausage stuffed with a rice and meat mixture. We also ordered some beautifully plated Mahashy (75 LE) that came with a side of mombar, though the stuffed vine leaves were a little dry.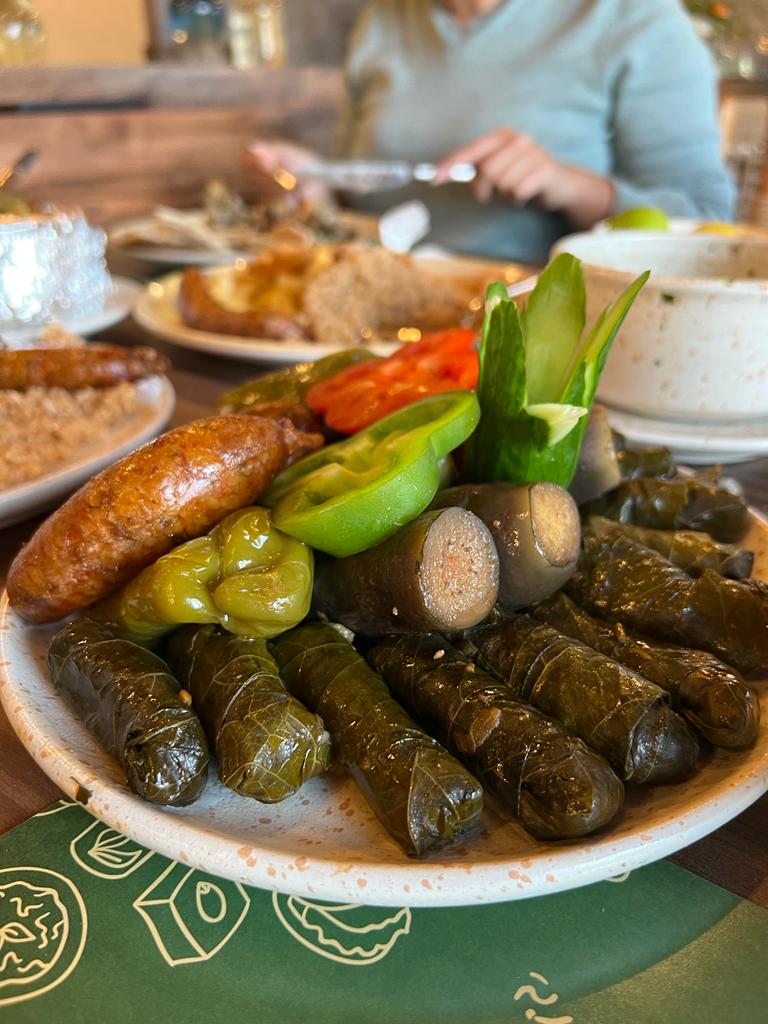 To top off the amazing meal, we ordered the classic dessert of Creme Caramel (35 LE), and the pudding was absolutely delicious! We also enjoyed it with a satisfying glass of tea.
Throughout our dining experience, the service was exemplary, and the meals arrived very soon after ordering. The prices are also quite reasonable given the portion and the quality of the meals. If you come after 4:30 PM, you can even enjoy the unique experience of choosing one of the house salads or desserts off of their in-house conveyor belt! Overall, Tante is definitely a welcome addition to the Egyptian food scene in Cairo.