Cairo's status as the ultimate foodie hotspot should be common knowledge by now, and its gourmet food game is particularly impressive. One shining example of the city's fine dining experience is Tao, the luxurious and creative restaurant in the Dusit Thani Hotel featuring Asian fusion cuisine.
This spot has one element of surprise though, as it offers the option of enjoying four menus in one setting! Thai, Japanese, Chinese, and Indian are the four cuisines guests can choose to indulge in, with each menu providing the highest quality meals while being headed by an industry-leading chef. Adventurous visitors can also go for their fusion menu filled with one-of-a-kind creations by Tao's talented chefs.
We headed to their location in New Cairo and, upon arrival, opted to sit in their cool-toned indoor setting. The high ceiling, modern interior, and marble flooring made for the optimal luxurious experience. We settled in and began to order our dinner. As we browsed the extensive menu, we were each pleasantly surprised by a complimentary shot of juice and a quaintly presented singular fried dumpling.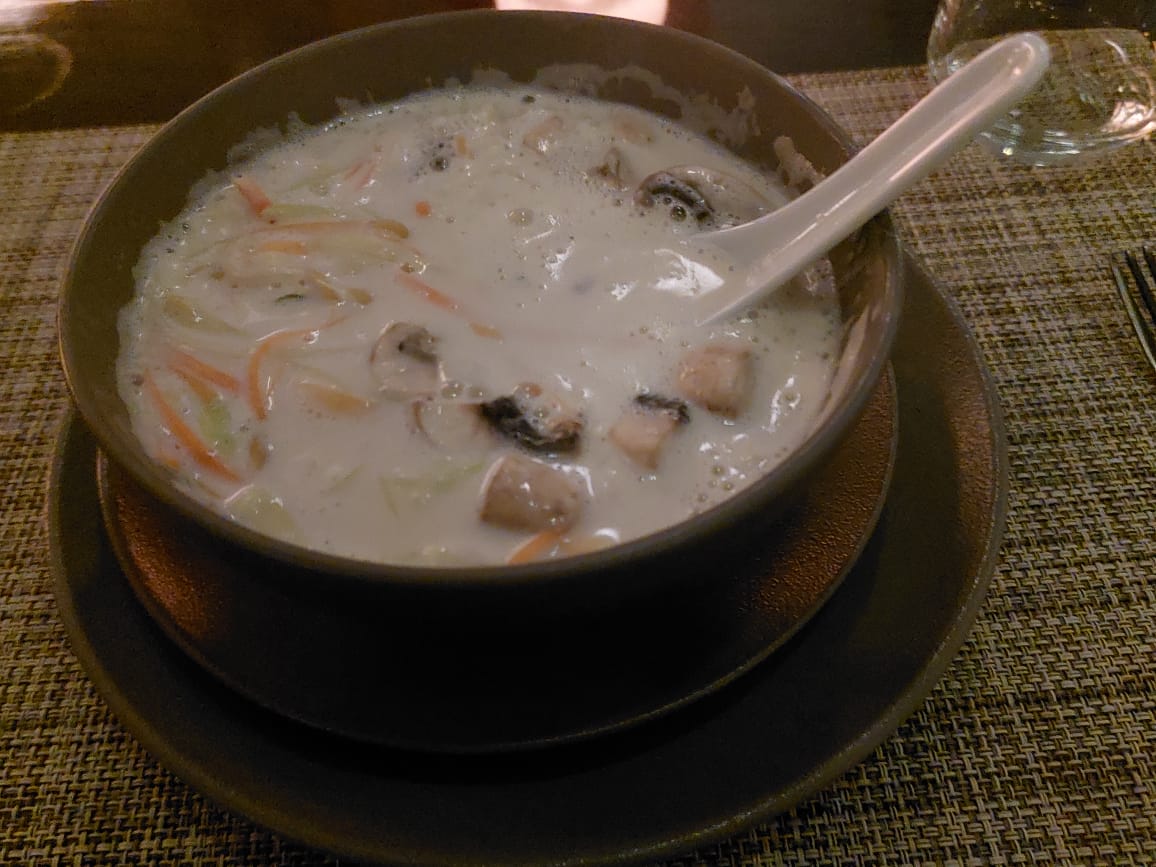 The appetisers continued to impress, as we opted for the Thai soup Tom Kha Gai (220 LE). The coconut-based vegetable soup was excellent, with the perfect consistency and notes of lemongrass, though it was definitely intended for one person. What followed was truly delectable, as we decided to try an artfully presented spread of Sashimi (LE 590) which featured 21 pieces of salmon, tuna, suzuki (Japanese sea bass), scallop, ama-ebi (sweet shrimp), ika (squid), and hamachi (Japanese amberjack). The freshness and cut of the fish matched the aesthetic platter, making for a top-tier plate perfect for a group of two.
While the sashimi was a difficult act to follow, the mains did not disappoint. We ordered the Gaeng Kiew Wan with Chicken (LE 380), which is the world's favourite Thai Green Curry, and it was of absolute premium quality. The lightness of the meal, alongside the perfectly balanced spices, was a joy to eat, and it was a manageable portion for one. In an attempt to explore more of their unique Asian-fusion menu, we also decided to try the Masala Pad Thai (LE 380) – a wok-fried plate of rice noodles flavoured with Indian Masala curry. The ingenious meal was a delight to our palates, as the noodles complemented the curry flavour well. Exploring something new was also the perfect end to our delicious dinner.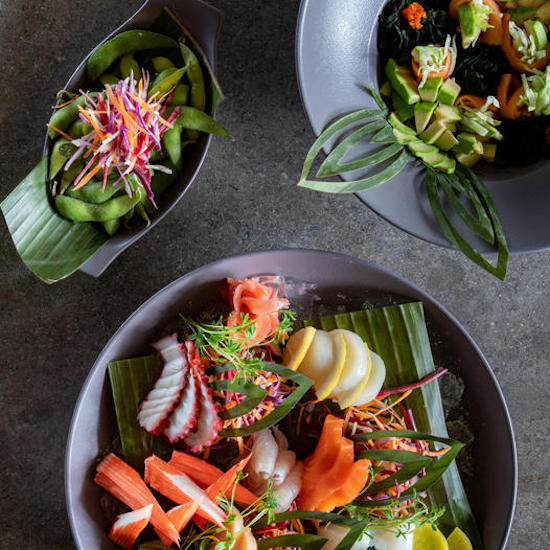 Overall, the dining experience was stellar, even though it was a bit pricey. However, prices are understandable, given the quality of the meals. The portions were appropriate for each of us, and the waitstaff was very helpful and attentive throughout our dining experience. Anyone with an appreciation for Asian cuisine would certainly enjoy a meal at Tao!
Address: Main Building, The LakeView, El Tesseen Street, City Centre, Fifth Settlement, New Cairo
Opening Hours: Daily 1 PM – 1 AM, and Thursday – Friday bar service hours extended from 1 AM – 3 AM.