Taste of India: Indian Oasis in 6th of October
Swiss Inn Pyramids Golf Resort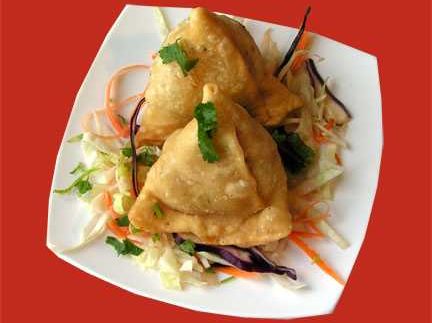 Not too long ago,
6th of October City was just a construction site in the middle of
the desert with a few villas scattered here and there. Now, driving through the
sprawling neighbourhood, the masses of flashy residential compounds, hotels and
shopping areas make us feel a little dizzy and old. The good news for 6th
of October residents is that more restaurants are scheduled to open in the area, including Tobasco Café. The area may soon rival Zamalek and Maadi in its
array of quality dining spots.
Tast of India's
location inside the three-star Swiss Inn hotel means the restaurant has pretty much
everything you'd expect from a hotel restaurant: standard food, quiet
atmosphere and minimal hotel interior décor.
The food promises to be exciting: the restaurant's head chef used to be the
head chef at the Mena Oberoi Hotel's Moghul Room; a long-time favourite of many
Indian cuisine fans in Cairo.
A quick browse through the menu shows a limited selection of meat, poultry and
vegetarian dishes. The biggest surprise is the noticeable absence of spinach.
Anyone who knows their Indian knows that it's one of the most prominent
ingredients in Indian dishes.
For appetisers,
the tomato soup with coriander (18LE) is an interesting blend of flavours, as
is the samosa (20LE): three pieces of tasty pyramid-shaped filo pastries are
stuffed with onions, potatoes and carrots, and accompanied by a spicy dipping
sauce. The naan bread was disappointing, though: only two options were
available; a rather bland plain version (10LE) or a garlic butter option
(12LE). Where is the deep-fried naan?
For a main
course, try the tandoori chicken (46LE) or the murgh makhani (45LE); chicken
pieces cooked in a buttery, creamy tomato sauce. Both dishes are well-cooked
and good non-spicy alternatives. The gosht dopiaza (58LE) consists of tender
lamb slices cooked in onions and herbs; another pleasant dish, while the seekh
kabab (48LE) was too dry to maintain its grilled meat taste. All dishes come in
small portions with a side of plain basmati rice or kashmiri pulao (18LE):
fluffy saffron rice with dried fruits and nuts. The jeera aloo (deep-fried
potatoes cooked with roasted cumin, 22LE) was a disappointingly bland side-dish.
For dessert, we
tried the cooked sweet carrots, fried dumplings and homemade pistachio and
cardamom ice cream. The dessert was a hit among some, while others found it too
heavy after the huge meal.
While the waiters
were pleasant though rather slow, and the restaurant was peaceful; the whole dining
experience left us neither overwhelmed nor terribly disappointed. Check out
this restaurant if you're in 6th of October and in dire need of Indian cuisine.