Thai Elephant: Inconsistent Thai restaurant in Nile Zamalek Hotel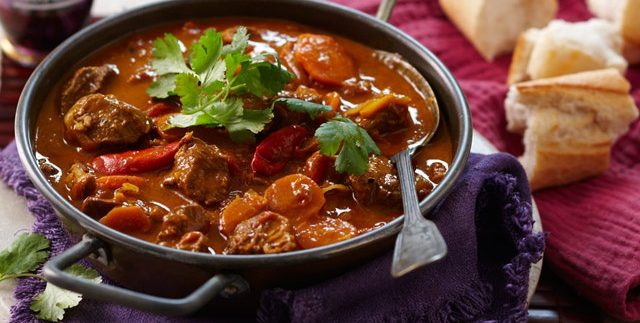 The number of new restaurants in Zamalek continues to increase at a steady pace; despite that, easily-missed restaurant, Thai Elephant – in Nile Zamalek Hotel – stands as one of the oldest Asian eateries in the neighbourhood and a good deal when it comes to value-for-money.
Located on the first floor, Thai Elephant can be reached from inside the hotel, or from a separate staircase outside. After being shown to our seats, we notice the crackling wooden floors, dated furniture and dusty bar striking against the elephant statues and Thai props on the walls; it hasn't exactly been expertly taken care of over the years. The interior itself, as has been mentioned before in a previous review, is markedly un-Thai.
After going through the extensive menu, we opted for the Tom Yam Kung Soup (35LE), Chicken Green Curry Spring Rolls (14LE), Fried Shrimp Cake (32LE), and Fried Sweet Corn Fritters (12LE) as appetisers. Our food arrived twenty minutes later, starting with the soup and appetisers in reasonable and timely manner.
The Soup was served hot with a fair amount of shrimp, lemongrass and mixed vegetables; while it was pleasingly spicy the flavour of the lemon grass dominated a little too much. The mini spring rolls, on the other hand, were perfect with a fulfilling crunch, fresh ingredients and a hint of Thai green curry. The shrimp cake came as five pieces of fried battered shrimp paste accompanied by a perfectly complementary sweet plum sauce. Although we did enjoy the corn fritters, which are essentially fried balls of sweet corn, there was no hint of any kind of Asian influence in the flavours.
For our mains, we went Crispy Chicken with Sauce (30LE), Green Curry Chicken with Coconut milk (36LE), Red Curry Beef without Coconut Milk (35LE) and a side of Steamed Rice (7LE).
The Crispy Chicken could is barely large enough to call an appetiser, let alone a main; it was small in portion and, like the corn fritters, lacked any distinct Thai flavour.
Fortunately, the Green Curry Chicken and the Red Curry Beef fared much better; served so hot that the aromas hit from afar, they were both tender and smothered in rich thick curry sauce that made for a good accompaniment to the steamed rice.
From the restaurant's concise desserts, we opted for the Fried Ice Cream (20LE). The simple combination of the Vanilla ice-cream with the outer fried crust was mouth-watering, though it desperately needed some kind of sauce – maybe caramel or chocolate sauce on top.
Despite its almost unintended rustic charm, the place is in need of some renovations; luckily, however, that hasn't compromised cleanliness. Thai Elephant is a largely dependable source for good, if inconsistency authentic, Thai food; whichever way you take that, the prices are very reasonable.