Thai Orchid: A Once Glorious Cairo Restaurant
23 Str Cornish El Giza, next to Gamaa bridge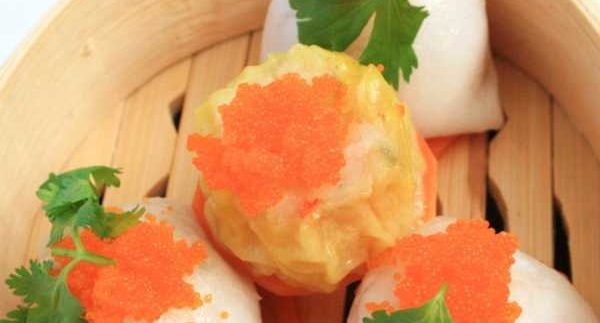 To be fair, we hadn't planned on eating at
Thai Orchid. The Majestic-looking Trianon Boat in Giza houses several restaurants, including Carnivore,
Inaka-Ya and Tamarind; and it seemed
like an interesting venue to visit when you'd like to choose from several cuisine options.
This, sadly, is no longer the case. With
the exception of a busy café out on the boat's docks and Carnivore, the entire
boat was disturbingly vacant at the time of our visit- a bustling weekday
night at 9PM. We were greeted by a head
waiter with the warm enthusiasm of someone who hadn't seen patrons in days. He
kindly told us that Inaka-Ya and Tamarind were temporarily closed. When we asked to sit on
the roof deck of Thai Orchid, he bashfully answered that that too had been shut
down and we were left with the sole option of dining in this wide and very
empty room.
Our waiter said that we could order from
the Inaka-Ya menu, but informed us that their all-you-can-eat option was not
available. Neither was their maki menu; though he could make us some teppanyaki
as a special order. We took one look at the lonely sushi bar and politely
declined.
Resorting to the Thai Orchid
menu, we asked for the tung tong appetiser (20LE). It was not available. We
inquired about the roasted duck; the waiter politely advised us against it. We
asked about the roasted chicken in fish sauce; he shook his head
apologetically. Finally, we asked for the dim sum with shrimp (42LE) and the
tom yum koong soup (35LE), a spicy hot and sour shrimp soup with kaffir lime,
lemongrass and mushrooms.
The dim sum arrived freshly steamed in a
bamboo bowl, though the serving of five pieces seemed rather paltry considering
the price. However, the soup was our saviour: refreshing, spicy without
being too overpowering, and a perfect blend of lemongrass with kaffir lime.
This is the kind of soup that you would want on a cold winter day; it kept us
perfectly satisfied until the arrival of our main courses of green curry with beef, Thai eggplant and
basil (65LE) and chicken in Thai red curry sauce with coconut milk and kaffir
lime (45LE).
Although we'd asked for our green curry to
be mild, it was still spicy enough to require the side order of steamed rice to
subdue it. Otherwise, the dish was fine, the meat was a tad bit overcooked but
the flavours blended well and were exactly the way we'd expect them to be. The chicken in Thai red curry sauce had a mild sweet flavour, thanks to
the combination of coconut milk, cherry tomatoes and pineapple. While both
dishes were satisfactory, neither could outdo the glamour of the tom yam koong
soup.
With zero atmosphere and speedy service, we
were done with our meal in less than an hour. The meal was shortened especially when we found that the dessert menu was no longer available; which is
shocking considering that the boat belongs to Trianon, a dessert giant in Egypt.
It is sad that Thai Orchid has come to this
state of ghostly solitude, especially with such a fantastic view, a reasonably
tasty meal and the charming waiting staff. It had us wishing that we'd seen
this restaurant in its better days, which can't have been more than a few years
ago.