The Cairo 360 Editors' Choice Awards 2015: American Dining Award Winners
A deceptively simple, yet complex cuisine, American dining is all about the satisfaction. Sure, it may leave you with a sense of guily but that's because it's all about 'big'; big portions, big flavours and just plain big everything.
While elements of this cuisine are regularly mistreated in kitchens throughout Egypt in the form of subpar, flavourless burgers, soggy fries and uncreative Tex-Mex appetisers, there are a few restaurants in Cairo that have managed to rise above the rest by staying true to the cuisine and dishing out food that is every bit as delicious as it is gluttonous.
Here are the winners of the 2015 Cairo 360 Editors' Choice Awards in the category of American dining – affix bib now and prepare to drool.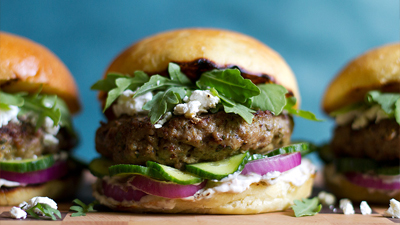 Offering a creative and consistent menu with a generally comfortable atmosphere, Black Stone Bistro has developed a following between the two branches in Zamalek and Maadi, thanks to its burgers and its rich breakfast options. With staff so friendly and attentive that you just want to take them home, it's consistency that has led to Blackstone's success.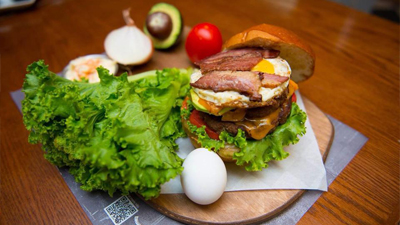 The youngest winner in the American dining category, Burgerque promised much in the run-up to its opening in Maadi and delivered with aplomb. It has continued to do so with its quirky burger variations and toppings and it also holds the distinction of offering a much more relaxed and languid dining experience – this is not fast-food in any sense of the term.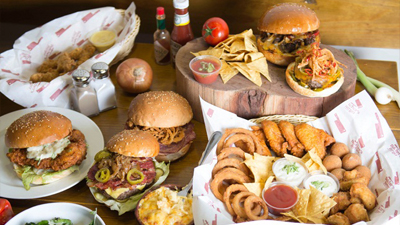 Since its innocuous launch in Agouza, Butcher's Burger very quickly made a name for itself with new branches in Zamalek and Sheikh Zayed. Dishing out massive patties with top notch ingredients, Butcher's Burger's has proved to be one of, if not the, best restaurants in its rather crowded and saturated market.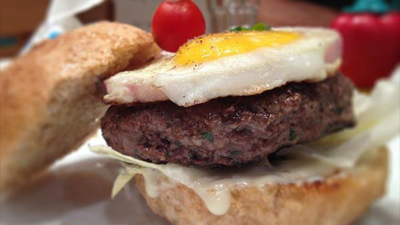 Opened in 2012, Gourmet Burger Cairo was on the ground floor of the burger trend and separated itself from the pack by offering veal, duck and other quirky burgers. Increased competition has tried to knock GBC off of its plinth of glory, but the quality of their burgers has held them in good stead – even their veggie burger is excellent!
Wings are the ultimate appetiser, but, unfortunately, they are also the worst executed appetiser in all of Cairo. Lord of the Wings hasn't been in Cairo all that long, but the chain lives up to its name and is one of few restaurants that actually get the balance right between crunchy chicken and delicious sauce.
A staple of Maadi and Road 9, Lucille's is a pillar of dining and time-wasting in the leafy suburb. Almost legendary in status thanks to its awesome burgers and even more awesome breakfasts, Lucille's and has been confusing people about what chicken fried steak is for years and we're npt the only ones hoping it continues to do so for many more years to come.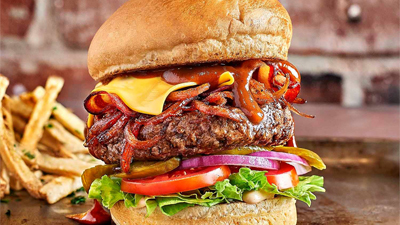 Mince's rapid success came as a result of a no-nonsense approach to making burgers and a continuously evolving menu that is now on offer at Heliopolis and Sheikh Zayed, as well as the original branch in Zamalek. One of the first to kick off the Gourmet Burger craze, Mince's popularity is still very much on the high.
For more on the 2015 Cairo 260 Editors' Choice Awards, click here.