The Cairo 360 Editors' Choice Awards 2015: Asian Cuisine Award Winners
Colourful, diverse and occasionally spicy, Asian cuisine in Cairo continues to flourish. No longer are we limited to just Chinese food and sushi, either; recent years have seen the introduction of Korean and Thai cuisines, and Japanese cuisine has being further explored. As the biggest and most populated continent, it's only natural that the cultural diversity of Asia should produce such eclectic cuisines.
And, while we love the flavour palette of the Far East, it's not an easy cuisine to master and not all Asian restaurants have been able to perfect the small things that really count in making a perfect dish – but then some have.
Here are the Asian Cuisine category winners for the Cairo 360 Editor's Choice Awards 2015.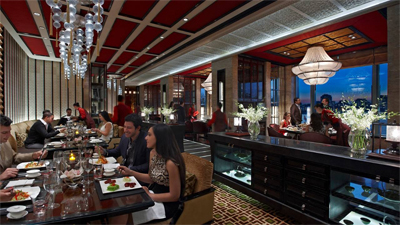 For the perfectionists and purists; if you're looking for truly authentic Cantonese cuisine, you won't find it any better than 8. Not only does the Four Seasons Nile Plaza restaurant serve outstanding food, but it also boasts a stunning Nile view and a quality of service unbeknown to Cairo.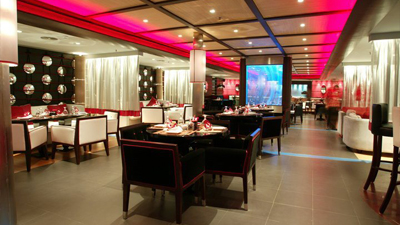 So few of the restaurants on Cairo's many Nile-side boats live up to the expectations, but no such problem has befell Asia Bar in Zamalek, thanks to its diverse menu and the allure of casual and fun experience, be it for dinner or drinks – or both, of course.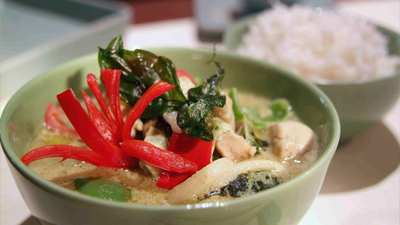 While more and more Thai food emerges across Cairo's dining scene, InterContinental Semiramis' most popular and famed restaurant, Birdcage, is a cut above the rest, managing to combine the joy that only Thai food can give you, with a chic and relaxed ambiance.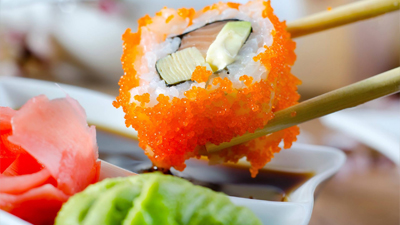 It's tough to compete with the big boys, but Bob Sushi has made a remarkable effort to distinguish itself from the herd while offering classics as well as westernised favourites. With two branches – in Dokki and Heliopolis – it may not be the biggest name in the city, but the food can't be faulted.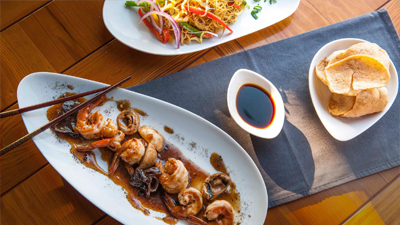 Wedged in-between Left Bank and Sequoia in Zamalek, Mirai offers a diverse range of sophisticated Asian cuisine in a laidback atmosphere by the Nile. Like its sister venues on either side, the restaurant has become somewhat of a hotspot since its opening and hasn't looked back.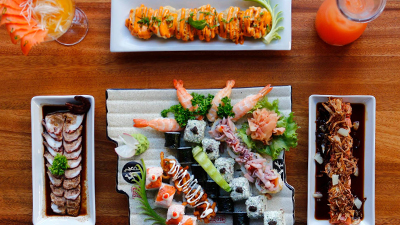 Probably one of the most recognised names on Cairo's restaurant scene, Mori Sushi needs no introduction to Cairenes. The sushi chain's ability to consistently dish out delicious food in classy modern-Asian settings with great service guarantees them a spot on this list.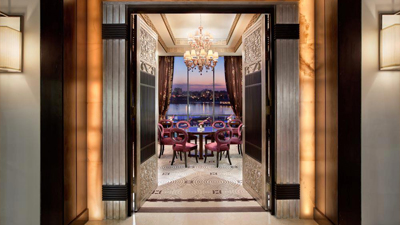 Fairmont Nile City's Saigon Restaurant & Lounge may be most frequented for its nightlife events, but one trip there for lunch or dinner will reveal that you've been missing out on a remarkable Asian fusion menu full of robust flavours – high-end dining at its finest.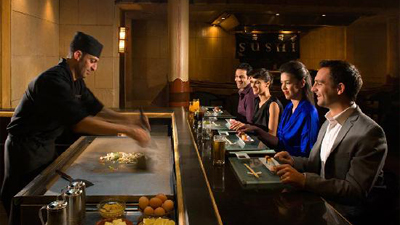 With an endlessly entertaining Teppanyaki station, as well as combinations of authentic and westernised sushi rolls, InterContinental Citystars' Shogun is one of the lesser talked about restaurants on the winners list, but has consistently shown itself to be more than worthy of Asian-lovers' attention.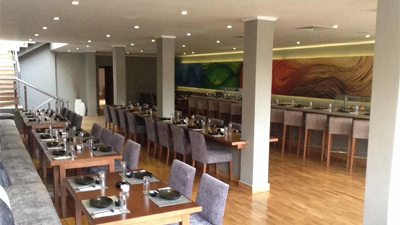 A winner for the second year in a row, Maadi's Zentro offers sushi, Thai food and Chinese food amongst other Eastern delights,in a moder, chic setting. Seriously, Maadi gets all the good restaurants.
For more on the 2015 Cairo 360 Editors' Choice Awards, click here.