The Italian Club: A Downtown Oasis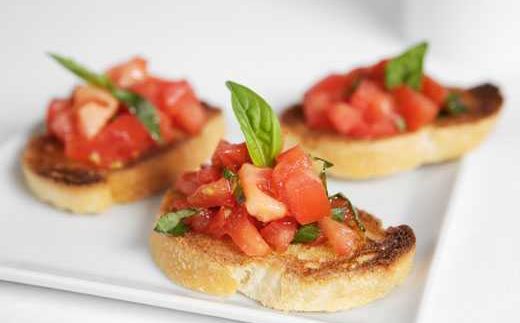 The Italian Club is an oasis in the congested and chaotic suburb of Boulaq, offering an easy refuge in the heart of the city. The entrance is easy to miss, so be on the lookout for white doors and the Italian flag.

During warmer seasons, both indoor and outdoor patio dining options are available. The outdoor area is rather simple, with the indoor option more elegant and romantic. Soft music plays in the background and an old-fashioned stone oven sits prominently in a corner. Waiters dressed in classic black and white attire flit about quickly, which sometimes makes placing your order a bit tough.

While the food selection is all very good, it is limited. A few steak, chicken and fish dishes are available as main courses, in addition to a meagre selection of appetisers to sample from. If you're seeking diversity and a myriad of choices, you might want to dine elsewhere.

While garlic bread or bruschetta are the traditional way to start an Italian meal, why not split a pizza with your dining partner instead? The quatro frommagio pizza and the basic margarita pizza both have thin crusts and are deliciously flavoured.

An Italian meal wouldn't be the real deal without some red wine. While the Italian Club's wine menu is limited, it isn't half bad. Choose from Chilean, Egyptian or South African names to compliment your pizza and pasta dishes.

Pasta classics include ravioli and gnocchi. Seafood dishes are a bit plain, but usually up to par and accompanied by a side of vegetables. The mushroom filet is perfectly spiced with black pepper and is best eaten medium rare, but make sure to request some light mushroom sauce.

While it is not exactly exclusive, the Italian Club is quite selective in whom they allow to dine at the restaurant. Make sure to dress smart though on the casual side and give the security guard at the entrance a friendly smile. A meal for two of a few starters, main courses and a bottle of wine shouldn't cost more than about 300LE – 400LE, making this a budget-friendly venue that is also nice enough for a date night.