The Lounge: Shisha Outshines the Rest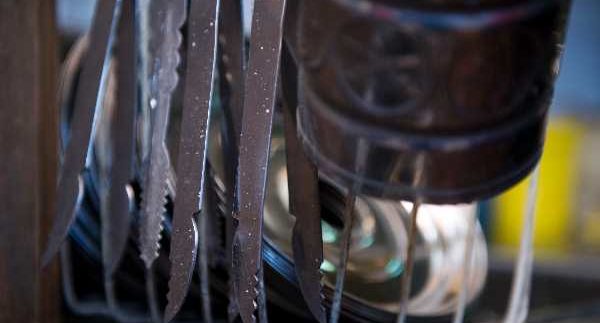 Two joys of hanging out in Heliopolis are fresh air and good shisha. The
Lounge combines both of these pleasures. A young, hip hangout with a growing
cult following, the Lounge offers outdoor seating, good food and out-of-this-world
shisha.
The restaurant has both an indoor and outdoor seating
area. The outdoor seating is quite cosy with grass and greenery separating
the café from the street . The indoor area is trendy and decorated in bright
pink and white with lots of flat-screen televisions, making it a popular place to go
to watch a match. There are even flat-screen televisions in the bathrooms;
so you won't miss a single power play.
We heard great reviews of their food, but we have to
say it didn't totally wow us. The fried calamari appetiser (23LE) is presented
on a bed of greens, surrounded by tortilla chips and served with a Thousand
Island dressing. Although the calamari is fresh, there is no attempt on behalf
of the kitchen to counter the fried taste of the calamari. The thick
mayonnaise-based Thousand Island dressing and lack of lemon do not complement
the calamari in the slightest.
We decided to test our luck– against our better
judgment– and order Mexican food. We went for the chicken and beef combo fajita
platter (60LE), which arrives on a sizzling plate that can be described as
mediocre at best. It was meant to come with guacamole but didn't. After asking
the waiter, he had no idea what guacamole even was – even after pointing it out to
him on the menu.
The majorly redeeming item that we ordered was the grilled
fillet with mushroom sauce (55LE), which comes with a nice assortment of
steamed vegetables and French fries. The steak was juicy and grilled to
perfection, while the mushroom sauce complemented the meat nicely and made a
yummy dipping sauce for the fries. Steamed vegetables included peppers, onions
and fresh mushrooms– all cooked and seasoned nicely.
However, all of our criticisms were put to rest after
we tried the Lounge's incredible shisha (15LE). The guava shisha left the
impression of actually eating guava– in fact; it was even tastier than guava
fruit itself. It was smooth as butter and perfectly lit. The peach flavour had
an aromatic taste unlike any other peach shisha we've tried – and we've tried
quite a few. The shisha experts at the Lounge definitely know what they're
doing, and for us, that's reason enough to go.