Uncle Sam's: American Fast Food in Maadi
29, Mostafa Kamel Street, Off Road 9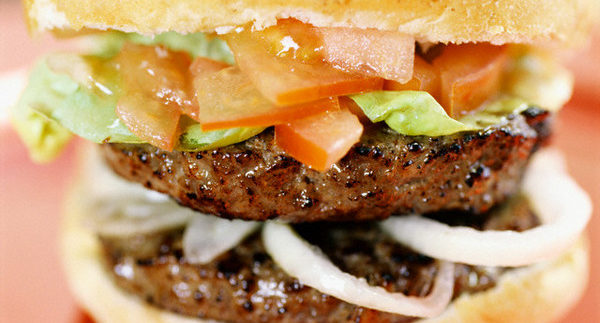 Promising staple American dishes as Egypt's
first 'truly American diner' – located next to Drinkie's and across from Metro
Market on Mostafa Kamel Street in Maadi – Uncle Sam's got our stomachs rumbling as we headed over to check it out.
Under the impression that there would be somewhere to sit
and enjoy this authentic meal, seeing as it is a 'diner', it came as a bit of a surprise to discover
that Uncle Sam's is in fact a hole-in-the-wall. Clad in newspaper cut-outs, the outside of the shop also has a blackboard
with a chalk-written menu hung to the side. Although unexpectedly a non-sitting,
or even standing place, this slight hint of originality had us re-intrigued.
The menu available to us was not that varied; ultimately our
choices were their gourmet burger (15.75LE), salt and vinegar chips (7.50LE),
hot dog (12.50LE) and chicken strips – either on their own (11LE-16LE) or in
a sandwich (15.75LE). .
Finding no place to eat while there, we were forced to ask
it to be home delivered instead. Beware that they do not deliver anywhere in Maadi
except for El Sarayat area.
Arriving about half an hour later, the food, to say the least, was not exactly what we expected.
The salt and vinegar chips barely had any vinegar; they were more drenched in
paprika and other spices. It turned out that this seasoning was a running theme throughout the other dishes. The chicken strip sandwich was soft and covered with cheese where the chicken was tender and well cooked, but the bread was dry and felt like it might have been reheated in a microwave.
The burger had too much pepper, and the meat itself was too dense and
it lacked flavour. The hot dog was equally disappointing; the tough and chewy sausage might have been saved by the relish topping had it not been also
over-spiced.
We also tried the mint lemonade (8LE), which was nothing more than lemonade with a few mint leaves floating in it. Needless to say, there was little mint flavour to it and it arrived warm. We also encountered a baffling answer when inquiring about desserts – which include Rice Krispy treats and candy apples – which was that any dessert orders have to be made a day before.
Although frustrated by the promise of a diner and the subsequent lack of seating, as well as the dessert issue, ultimately, it's the quality of the food that disappointed. The concept is a great one and we're keeping our fingers crossed that Uncle Sam's can iron out its kinks.