VIP Restaurant and Lounge: Classic French Dining in the Cairo Tower
The Cairo Tower, El Hadeka El Zahreya St.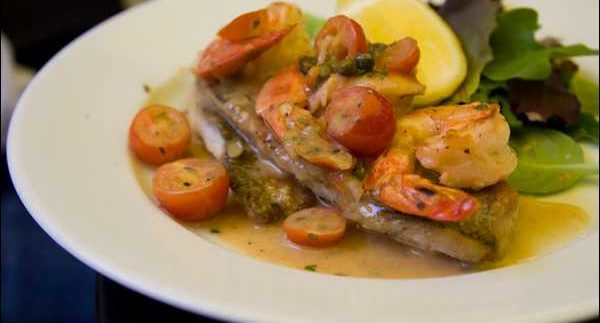 Opened over a year
ago in the recently refurbished Cairo
Tower in Zamalek, the VIP restaurant
adds its unimaginative name to the short list of restaurants offering fine
dining in Cairo.
Granted, fine dining usually means exorbitantly expensive, but the VIP
restaurant delivers adequately on the promise that its sleek menu offers high quality dining.
Two separate (and very private) elevator trips
are needed to arrive at this stratospheric smorgasbord, and once the last
double doors open; patrons are greeted by the maitre d', whose job of finding
appropriate seating is made simple by the fact that there isn't a single bad
view in the entire 50-seat restaurant. In fact, we were spoilt for choice since
the dining hall was empty save for our own table.
The decor itself is
understated: pressed white table cloths lie beneath white Villeroy & Boch
plates and silver utensils are awash in the dim glow of candles and table
lamps. It's all very quiet, which makes the diners speak in hushed tones;
perfect for a romantic dinner or a dignified business rendezvous.
Clad in a steel studded leather binder, the menu is very
straightforward; offering nothing unfamiliar or adventurous. Right on time, the
starter of a crispy warm goat's cheese salad (140LE) arrived. It was light and full of
flavour, while the main ingredient made a modest showpiece – although a
different dressing other than the ubiquitous balsamic sauce could have elevated
this salad to loftier heights.
The main course of veal medallions (140LE) was served with dauphinoise
potatoes and sautéed vegetables. It was perfectly cooked, seasoned and
ultimately boring. Another main course– the king shrimps Provencal (150LE)–
was also well-prepared albeit slightly under-seasoned and dressed with an
ineffectual tomato Provencal sauce, leaving us feeling underwhelmed. Finally,
the denouement of the meal arrived in the guise of a vanilla crème brûlée, free
of any chef twists, innovations or bursts of vivid flavour.
While it certainly was a very good experience overall, we were
regrettably aware that our socks were still on our feet. It's still a very good restaurant, and can
provide an excellent setting for a special dinner– it's just that in the face
of recent options like Blue at the Kempinski or Villa Belle Époque in Maadi, the ante must be upped to stay on equal footing.
There is no denying
the considerable expertise of the chef; but the menu is too safe. It's all very
prim, proper and polite, like the type of woman that your mother would like you
to marry.