Wienerwald: A Different Kind of Fast Food in Dokki
With Mcdonald's and Pizza Hut pretty much monopolising Dokki's Messaha Square – just look at the always empty Papa John's – it's always a surprise when something new opens there. However, that didn't stop Wienerwald from opening a new branch next to the ill-fated Papa John's.
With the apple-green ceiling, wood floor, random cartoonish chicken silhouettes, the interior of Wienerwald pretty much follows the same colour scheme of the international branches. There are very limited number of tables and chairs, though.
Wienerwald's menu is all about different variations of chicken, salads, sides and a lonely hot dog item. After checking the menu, we opted for Half Rotisserie Chicken Meal (50LE), Schnitzel (47LE) and Backhendl (36LE).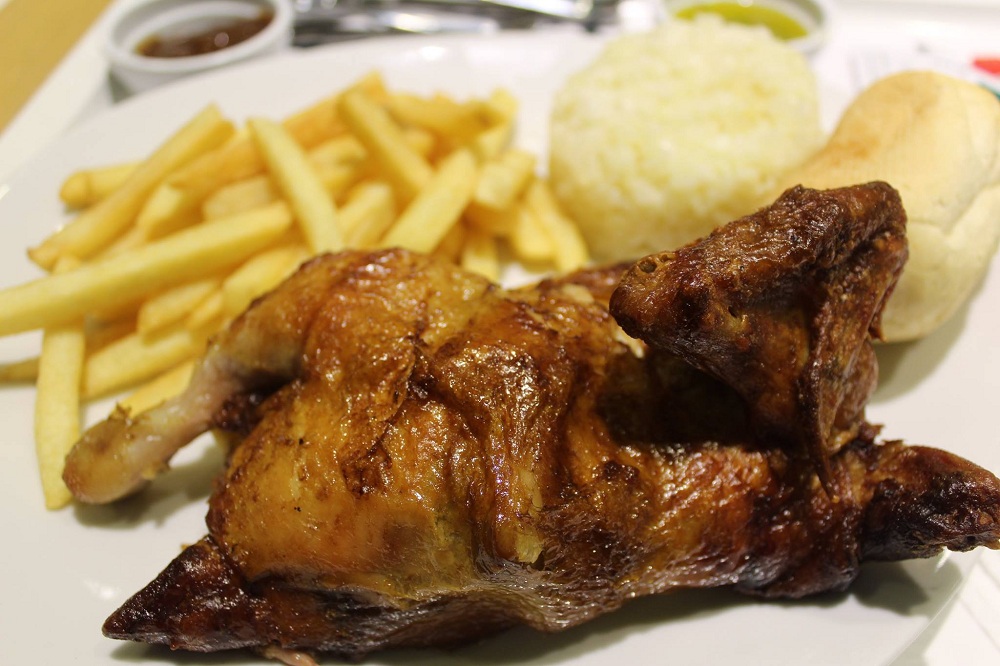 Served with perfectly cooked French fries, the rotisserie chicken had a beautiful golden brown crispy skin, exquisite seasoning with a unique smoky flavour to it and was all-round tender – plus, it didn't have the bad poultry odour you usually find with roasted chicken. Despite a second side of bland rice, it was a flavourful and affordable meal served in a generous portion.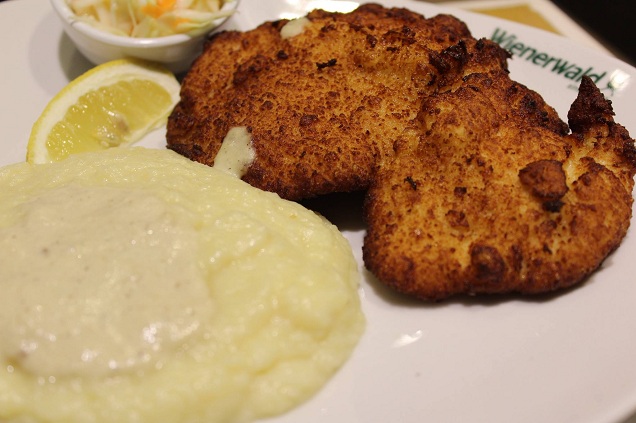 Moving to the Schnitzel, the German classic dish was served with a mini bowl of unremarkable coleslaw and a cold mashed potato that was otherwise very creamy and tasty. As for the schnitzel itself, it was breaded perfectly and had a perfect crust and the chicken very tender, but it wasn't as thin as schnitzel should be, though a simple squeeze of lemon on top added a great zesty flavour.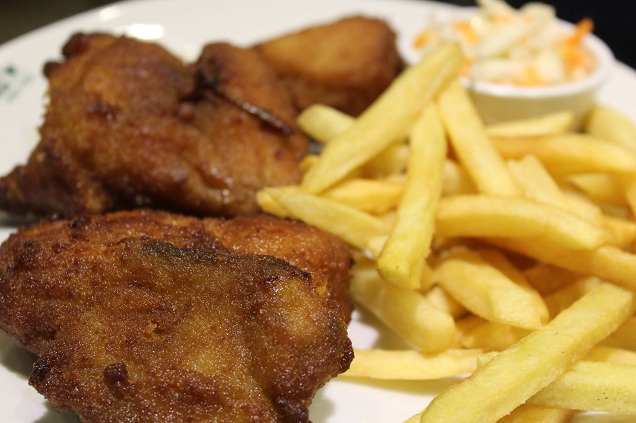 Meanwhile, the Backhendl was rather disappointing. Coming with French fries, coleslaw,and 3 pieces of fried breaded chicken – a traditional Austrian dish – was, unlike the previous dishes, very dry, lacked seasoning which and tasted bland, while the crust was super oily.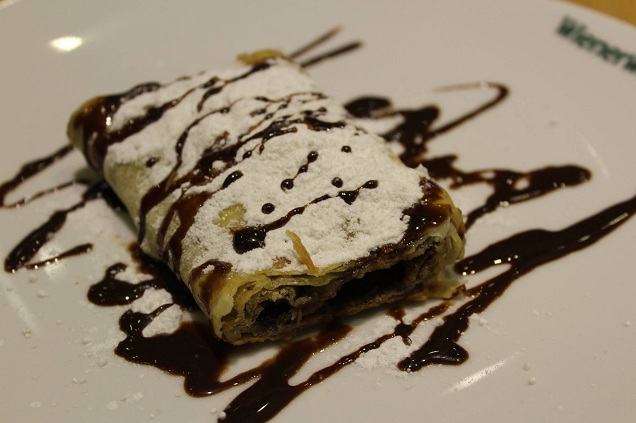 We finished our meal with a German Apfelstrudel (19LE). The pastry is stuffed with an apple-cinnamon mixture, topped with powdered sugar and a drizzle of chocolate sauce. Though it sounds great on paper, it turned out to be another disappointment. Even though the pastry had perfect layers it was very tough and while the apple had a spot-on tender consistency, the cinnamon flavour was far too strong – we felt like we were being tricked into taking the cinnamon challenge.
All in all, our visit at Wienerwald had its ups and downs. For a fast food chain, their food is clean and feels homemade. At the time of our visit, though, we experience the classic fast food problem: inconsistency. Some items were great and others had their flaws – a few too many.