Authentic Chinese food looks almost nothing like the Chinese food we are all used to. It varies tremendously by region: Sichuan cuisine is spicy, Shangdong cuisine is generally salty and crispy, and Cantonese cuisine is sweet, for example. However, mainstream Chinese and Japanese food has become so popular that people tend to overlook the unique heavenly flavours authentic cuisine can offer. That's why finding a restaurant in the heart of 6th of October, where Chinese nationals operate, is an accomplishment.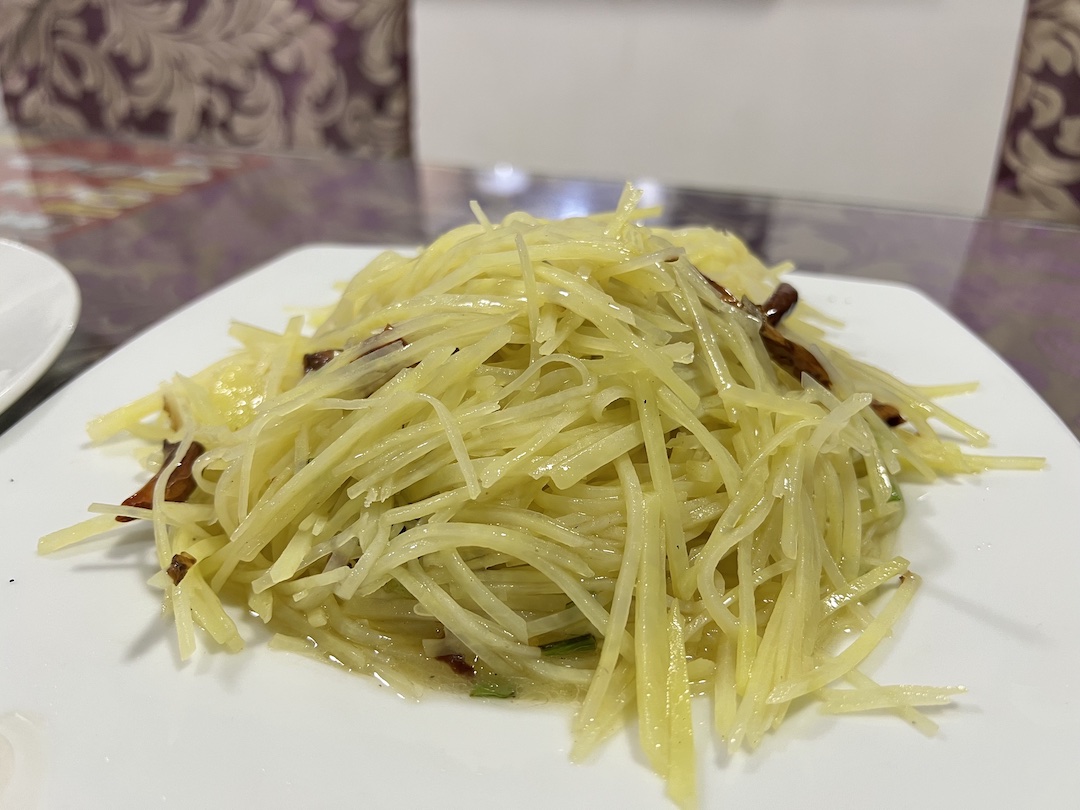 Chinese food is a delicious chaotic mess of flavours, and there is no better way to try it than from Chinese nationals. Xiang Yi Fang is a hidden gem in 6th of October City located just after Dar el Fouad hospital on your way to El Hosary. Nestled in an alley filled with local shops and stores, its location is almost invisible to passersby. But never judge a book by its cover; the shop's humble interior and open kitchen are its main allure. You can watch your food being made in their open kitchen and enjoy Chinese soap operas on TV while waiting for the best authentic Chinese meal you can have in all of Cairo.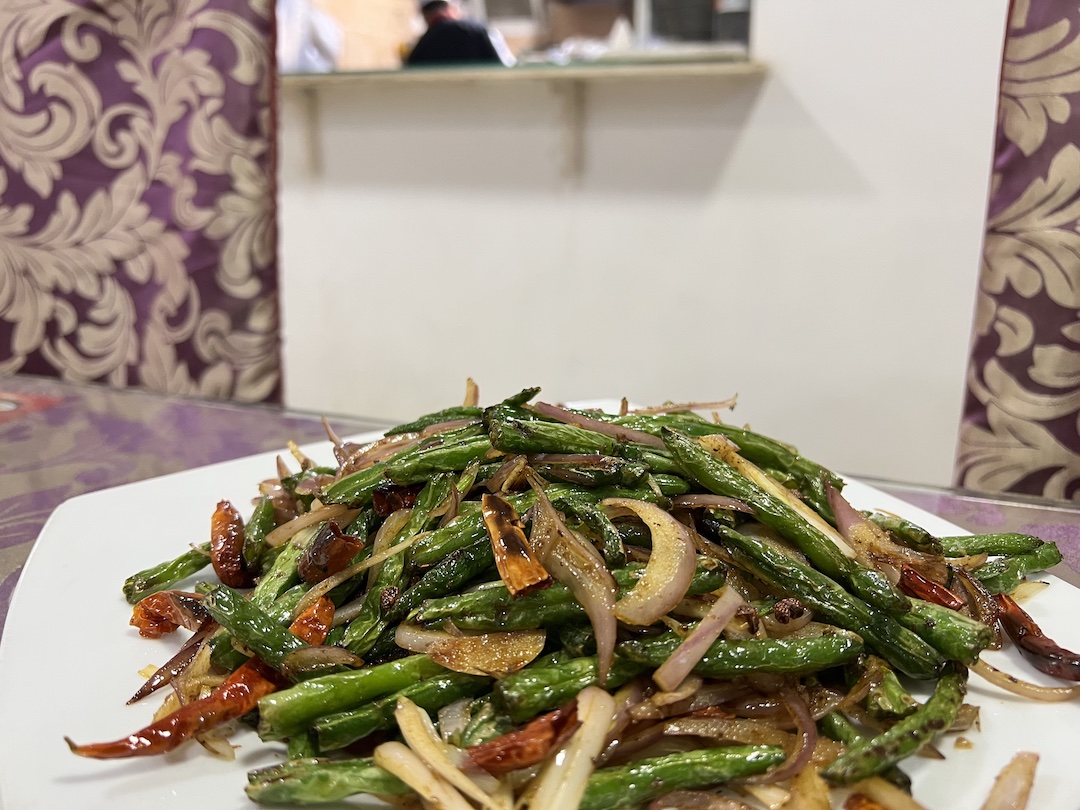 After browsing their extensive menu, we decided to share a few plates and try our luck. Of course, all the staff there are Chinese, so don't expect much interaction – however, one of them can speak broken Arabic, which is quite helpful. We ordered a few side dishes like the Spicy Grilled Beans (78 LE), Sautéed Tofu Home-style (108 LE), and Sautéed Potato Shreds (68 LE). The dishes were incredibly sizeable and quite delicious; all the fresh ingredients were cooked and seasoned to perfection. If you are a tofu lover, the Tofu Home-style is out of this world – it's drenched in a spicy sweet sauce with shitake mushrooms and sautéed vegetables. The potato shreds and grilled beans dishes were also quite delicious but notably spicy, so if your threshold for spice isn't that high, opt for ordering them not spicy.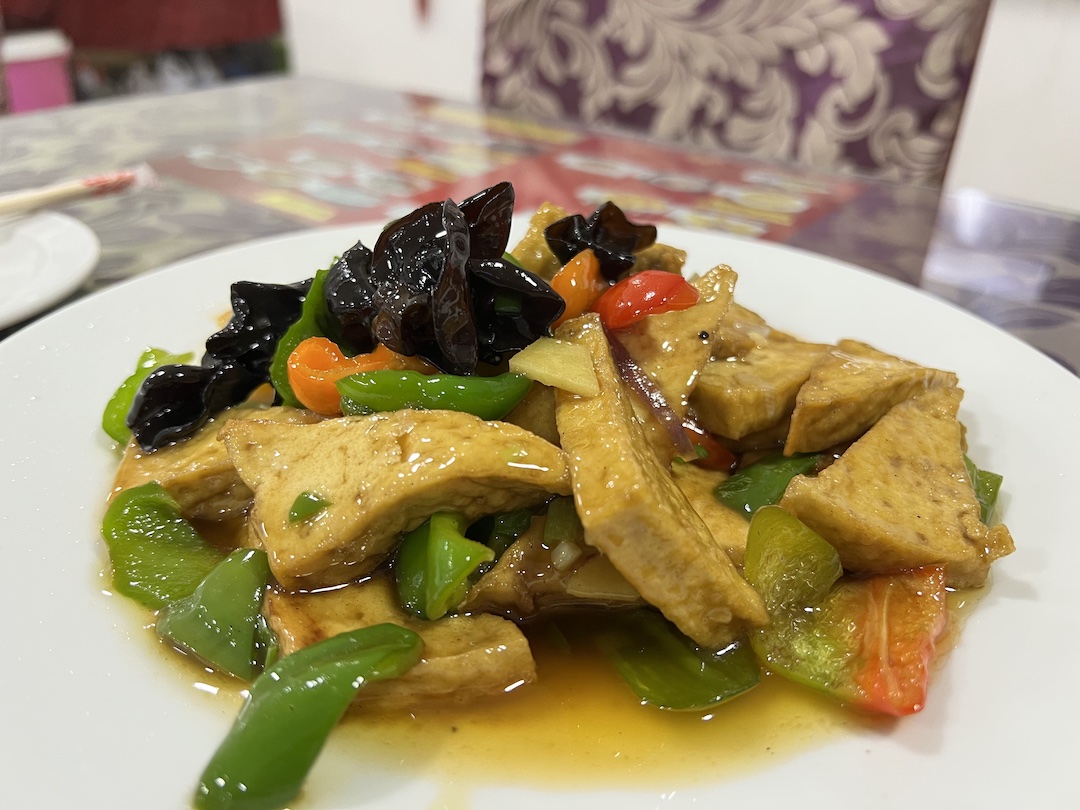 We didn't see any desserts on the menu, so we opted to try another main dish and finally decided to get a noodle dish to share, the Fried Rice Noodles (168 LE) – glass noodles with vegetables. Even though it is pretty pricey for not having any protein content, the portion was huge – it would be enough for three people at least. But again, we were satisfied; the noodles were perfectly cooked, and the mix of vegetables created the perfect crunchy and satisfying bite. Every little detail of flavour was harmonious and gave off delicious umami vibes.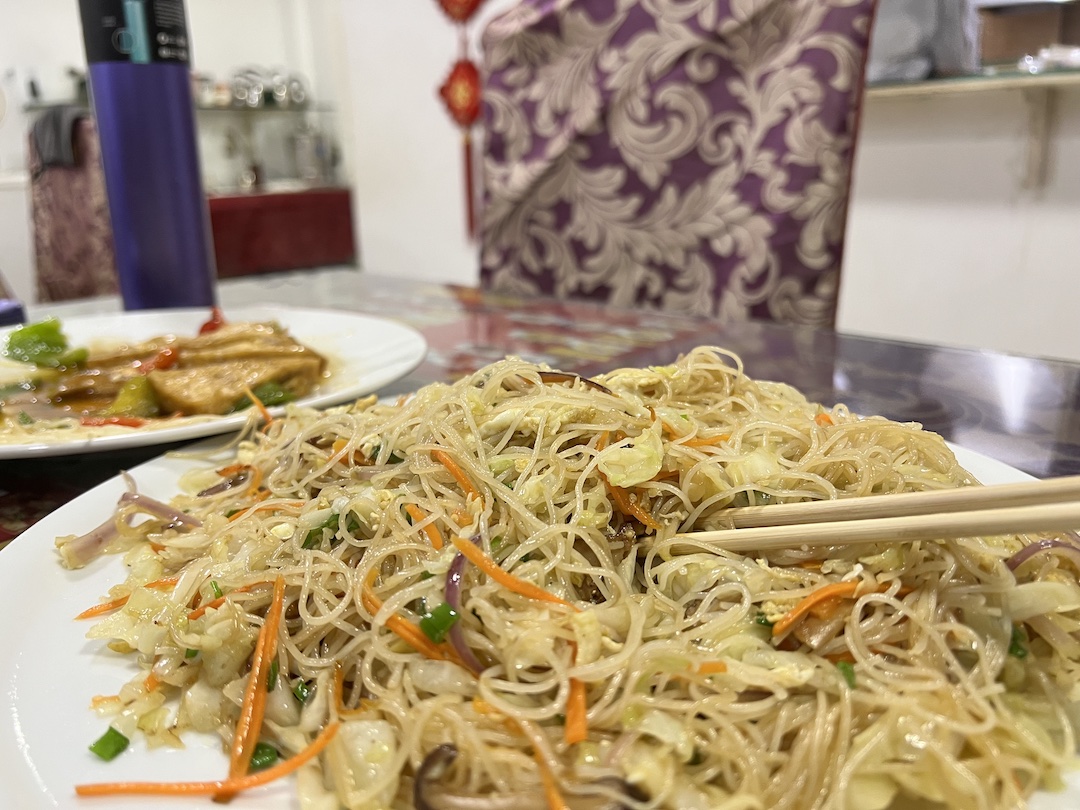 Xiang Yi Fang is a definite must-visit if you're a true Asian food fanatic. The flavours, the atmosphere, the variety and everything in between are subtly satisfying. Notably, portions are pretty big, so make sure to have a friend tag along to share dishes, and if you're craving alcohol with all that spice, they also serve chilled beer! Try them if you're in the 6th of October area; they are open from 10 am until 10 pm daily.