ZENTRO: Serene Asian Fetar in Maadi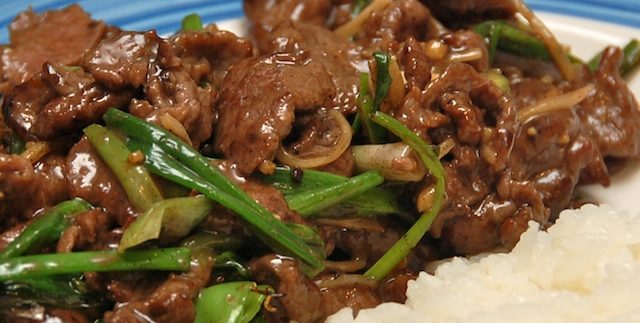 With Ramadan almost over, are our appetite for Oriental cuisine is, too. And with so many set menus trying to put an Oriental twist on the restaurant's original cuisine, we thought we'd try something completely unrelated to the usual malarkey.
Cairo 360 Editor's Choice Award-winning Asian restaurant, ZENTRO, is a personal favourite, so we were excited to find out that the Maadi restaurant was offering a Ramadan Set Menu (150LE) that consists of Pumpkin & Coconut soup, an appetiser tray of Money Bags, Spring Rolls and Fattoush, a main course of either Stir Fried Beef with Oyster Sauce or Honey Plum Chicken, and Steamed or Fried Rice with Vegetables. You can also order a la carte, should you prefer.
The beautiful thing about ZENTRO is the serenity. The simplicity of the decor, the solid block colours and very stylish utensils and plates combined with the very relaxing down-tempo music come together perfectly to immerse you in your meal.
Served first in a large white bowl, the Pumpkin & Coconut soup was tastefully sweet, generous in portion and a great start to the meal.
Next came the appetisers in small cube containers lined in a long rectangular tray. The Money Bags were simply brilliant; delicious and hot, they remain our favourite of ZENTRO's appetisers. The Veggie Spring Rolls, unfortunately, paled in comparison. The Fattoush – note the 'Oriental twist' mentioned earlier – never really came together.
As for the main courses, we opted for one of each, the Stir Fried Beef with Oyster Sauce and the Honey Plum Chicken. We had raved about the Honey Plum Chicken in an earlier review, and were curious to see how ZENTRO handled quality control in Ramadan. They passed with flying colours.
The Honey Plum Chicken was the same fresh chicken cubes in the perfectly executed honey plum sauce with sesame. Combining both flavour and crunch in an immensely enjoyable experience, it overshadowed the Stir Fried Beef, which was very tasty and cooked to a perfect tender, but not as complex in flavour.
The Rice, however, was a hit-and-miss. Two of our fried rice orders were great, combining fried vegetables, mushrooms, and eggs into a decent complimentary dish to the main course. But the other two orders had an unordinary pungent aroma of egg, which was very off putting. We expressed our aversion and the waiters swiftly replaced them.
Overall, we were pleased with our meal and experience at ZENTRO, which seemed almost unscathed by the pressures of Ramadan. As a relative newcomer to Cairo's dining scene, ZENTRO seems to be really coming into its own.