Four Seasons Nile Plaza, 1089 Corniche El Nil

The biggest challenge for any open buffet would definitely be providing a wide variety without sacrificing the food quality. That was exactly the case with Zitouni's Iftar. Zitouni's buffet consisted of a wide selection of hot and cold mezzah, soups, side dishes, grilled items, Ramadan drinks, and of course desserts. But all good things come at a price. This buffet costs 610LE++ per person!
We broke our fast with the lentil soup which was seasoned to perfection and had a fantastic thick, yet very smooth consistency. Then we moved to the cold mezzah that contained all kinds of oriental dips and salads from fattoush and flawless stuffed vine leaves, to baba ghanoug, and shrimp & orange salad. Our personal favourites would have to be the moussaka which had a bold tomato flavour and perfectly cooked eggplant. We also enjoyed the simple yet well executed hummus.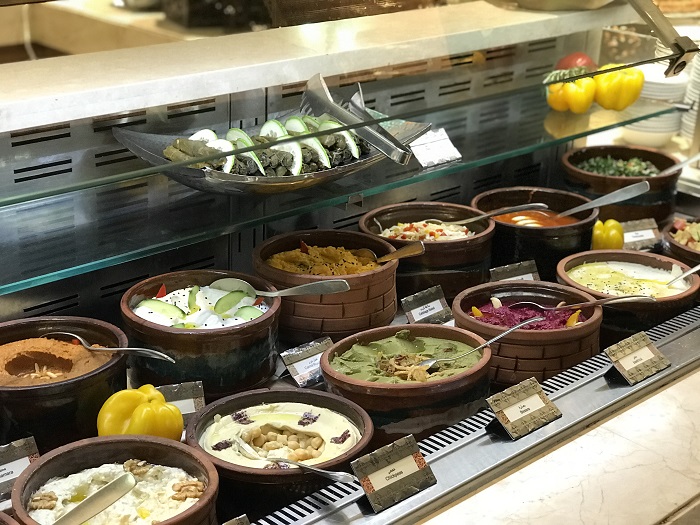 As for the hot appetisers, the flavourful cheese-stuffed sambousak, the far from oily and deliciously-spiced hawawshi, and the generously filled kobeba stood out the most. There was also oriental sausage, mombar, and beef-stuffed sambousak, but we couldn't try everything. Meanwhile, the main dishes were also great. We tried the lasagna which was super creamy, very rich, and beautifully saucy. We skipped the mahshi and rokak since most of the mains were served atop of a kind of rice or with veggies.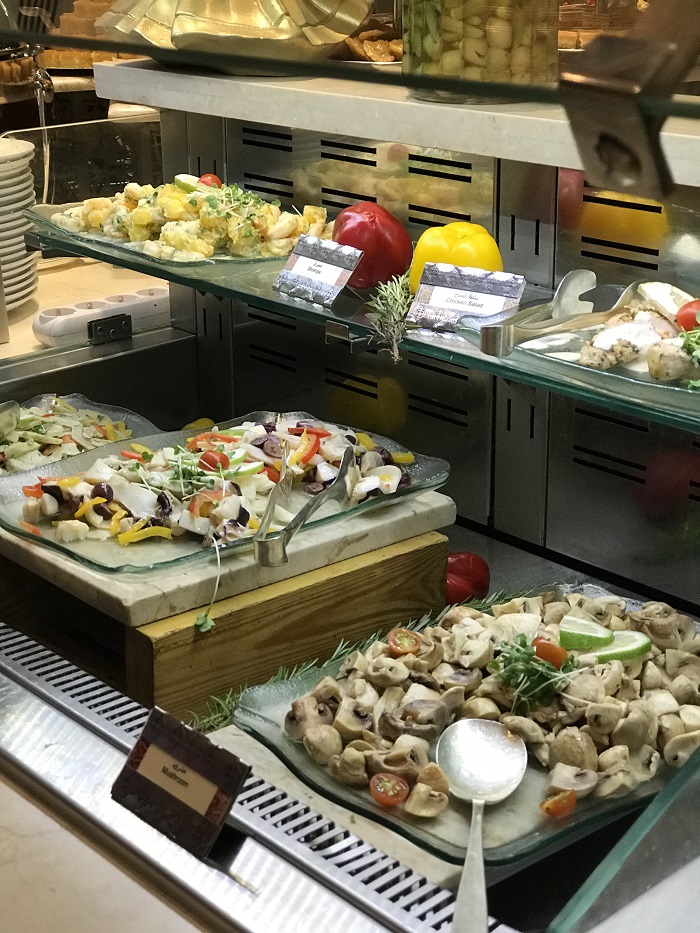 We loved the beef fillet with pepper sauce, and what impressed us is that the juicy beef was cooked medium-well which is something you don't find in a buffet everyday. The fish was probably our favourite. It was very tender and flaky, and the cream sauce complimented its flavours perfectly. Most of the grilled items we tried were cooked FLAWLESSLY. However, they lacked some seasoning and needed bolder flavours on their own. On the other hand, the biriyani rice, and the rice with mixed nuts were outstanding.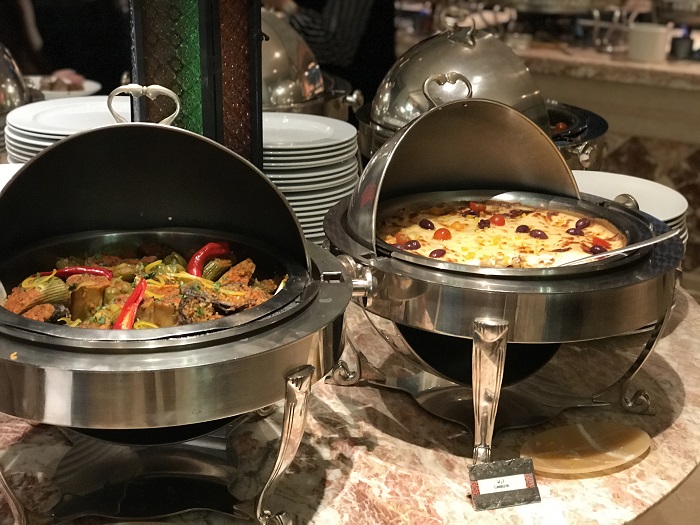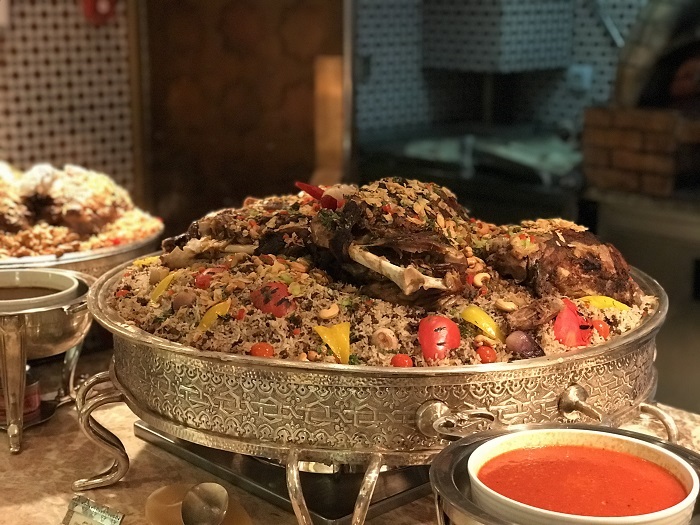 We honestly tried to take a long break to try some desserts but the variety was just overwhelming. We don't think we can name an oriental dessert that didn't make it to the buffet. However, one thing we couldn't miss out when we're at the Four Seasons, is their Om Ali. It's not too runny, not too mushy, just perfectly soggy with spot-on sweetness.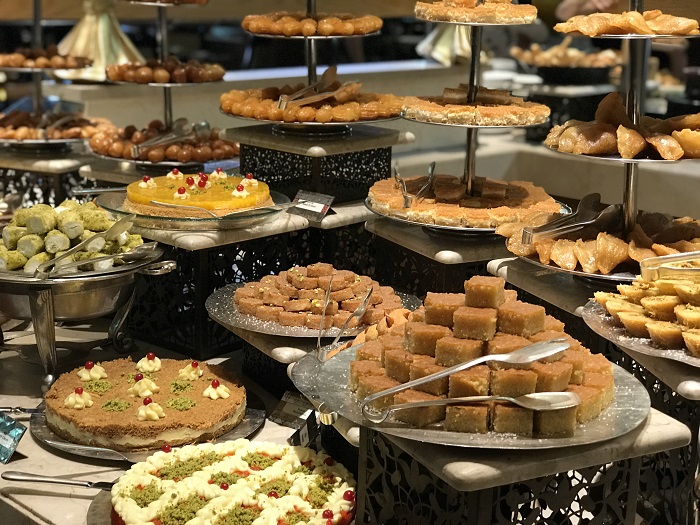 Despite the pricy cheque we received at the end of the meal, we have to say that we totally enjoyed our Iftar at Zitouni. The variety is crowd-pleasing, the quality is great, and the staff are very welcoming and friendly. Definitely makes a great spot for an Iftar with the family.