Zooba: Homemade Fetar in Zamalek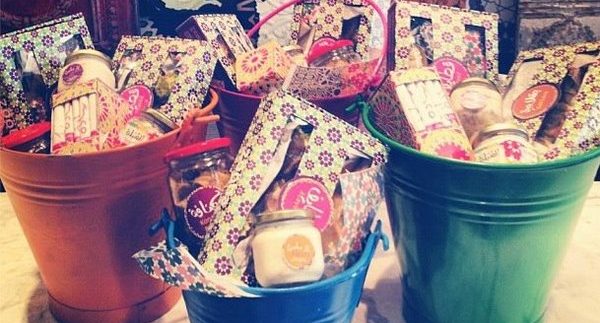 Zooba outdoes itself with its homespun take on the Ramadan supper. The quaint, harlequin cafe in Zamalek showcases six daily rotating menus trumping the typical buffet fetar.
Zooba's head owner and executive chef Moustafa Elrefaey says he's tired
of fetar feasts that sell out on quality for quantity and lack attention
to flavours and pairings. "You end up so full, you don't know what you
just ate," he says. So in designing the special menu, the chefs at
Zooba—all part owners involved in every aspect of the restaurant
including its service, as Elrefaey proudly points out—focused less on
variety and more on the comforts that make breaking fast a familial and
communal affair.
The fetar meal (110LE excluding tax) is served buffet style, ladled by
the chefs themselves, and consists of the day's selection of soup, main
dish, vegetables, rice, sides, salad, dessert, and beverage.
Our sampling started off with a tall mug of spinach soup enriched by
hummus and lentils, a fresh farmer's salad of coarsely sectioned
tomatoes and onions spruced up with sprigs of cilantro and dill, and a
new found favourite: a summer salad of watermelon and arugula tossed in
with morsels of barameeli cheese. The salty, creamy white cheese marries
well with the sweet, crisp cubes of melon and is consummated with the
slightly bitter bite of arugula leaf.
Egyptian mainstays of pure comfort like chicken and molokheyya (the
traditional, slimy green-leafed soup), sha'reya (snippets of vermicelli
strewn in rice), and roqaq (minced meat layered between sheets of puff
pastry) left us lining up for seconds. The chicken was braised in a
tangy, red sauce, whose recipe Chef Yasser Ramadan was hesitant to
divulge. "There's vegetable stock, spices, you know, the usual stuff.
But what makes it special is the love we put into making it," he says.
Love or cayenne—whatever it is—the meat was tender through and through,
and its sauce, delectable over mounds of perfectly cooked sha'reyya and
'Zooba rice,' an original concoction of cilantro-infused rice. Homemade
potato and beetroot chips, not too oily and not too chewy, add a crunchy
texture and the necessary dash of salt.
Tin cups of pure hibiscus or amar
eldine (apricot) juice washed down our savory fare. On other days,
renditions of other baladi drinks like kharroub, sobya, dom and tamr
hindi are offered.
For sweets, Zooba maintains its local
mandate, elevating the conventional Ramadan treats of konafa, baklava,
and katayef. Made in house, the bite-sized pastries are delicate but
intact; sweet but not cloying; and simply ambrosial. Our top toothsome
picks are the date-filled konafa and all four variations of baklava:
peanut butter, caramel nuts, subia and dried fruits. Boxes of assorted
desserts are available, as well as painted bucket gift sets
of Zooba's artisan products.
Luckily during Ramadan, the narrow corridor extends outside to sidewalk
tables, allowing more patrons to join the communal meal. But
reservations are highly recommended. Set al fresco and lit by the warm,
incandescent bulbs from the cafe's distinctive sign, Zooba's fetar keeps
its promise: a festive spread of home-grown dishes in a chic, casual
setting that compels us to break fast, but relish in piecemeal.