Zooba: New Zamalek Restaurant Making Egyptian Food Trendy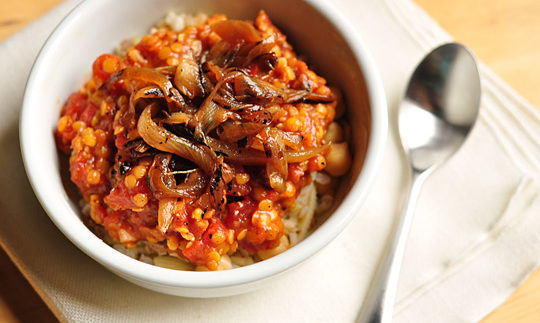 Your
daily doses of foul, taameya and koshary are found on pretty much every street
corner in the city; in Zamalek though, they are a bit more difficult to come
across because of all the sushi restaurants, cupcake shops and whatnot taking
over. But there is good news for all out there who are craving typical,
wholesome, Egyptian food in Zamalek. Newly
opened Zooba, located on 26th of July Street, is possibly the
hippest local food outlet ever.
Zooba,
right next to Café Mex, is easy to spot with its bright blue doors and lovely
display of flowers and plants. Zooba's logo has two birds sitting together
underneath an umbrella and can even be found on the tree in front of the shop. The
restaurant has the coolest design we have seen in a long time –best described
as 'balady chic'. There is a self-serve fridge to the left as soon as you enter;
in true Egyptian style Zooba only has water and fresh juices. Juice wise, you
can choose from exciting mixes such as strawberry basil (12LE) and mango rosemary
(13LE) that are packaged in delightful bottles. In the fridge there are also
salads in shakers, such as lentil salad (13LE), or pick up some foul sprouts
(5.50LE) or termis (5.50LE) to go. You can also pick up jars of olive labna
(22LE), coriander besara (16LE) or tomato besara (16LE). At the other end of the shop is a counter with
a selection of koshary, roasted sweet potato and soup. There are cute baskets you
can use to collect your goodies in and while Zooba is essentially a take away
place, you are welcome to take a seat at the community table if you prefer to
eat there.
All the
food at Zooba is prepared fresh and right in front of you. Feeling excited, we
decided to go all out and try the beef kibda (28LE), hawashi (14LE), a large
koshary (17LE), taameya (17LE), foul with tahina (15.50LE), lentil soup (11LE)
and fried potatoes (4.50LE). All the food comes in funky coloured packaging with
the name written in Arabic and English. The lentil soup came with baladi bread
croutons and was deliciously creamy and tasted fresh and homemade. The koshary
was delicious too and we managed to finish the entire bowl even though it was
huge. The foul with tehina was tasty with a rich consistency; it was enjoyable but
we did feel the tehina flavour was a bit lost. The taameya was very impressive;
they weren't over fried and the inside was soft and perfectly moist. The best
thing though, without a doubt, was the hawashi. The meat was excellently
grilled with perfect seasoning; the bread around the meat had the right amount
of grease and we couldn't help but order a second portion. The fried potatoes
came in a newspaper cone, just like they have them in any local market.

The
bread at Zooba is also worthy of a mention; apart from the regular bread they
also have some that is baked with spinach or beetroot, giving each a green or
red colour, respectively. We ended our dinner with roasted sweet potato that
comes filled with equally roasted marshmallows (6LE) and as we expected, you
can't go wrong anything that contains marshmallows.
Everything
about Zooba charmed us; the food is great, the staff is friendly and helpful, even
the bathroom design is appealing with hilarious bucket-shaped sink and a
mirrored wall inside the toilet. There is also good news for people with
allergies, as the menus specify whether a meal contains dairy or nuts. Every
detail at Zooba has been taken care of and we absolutely love them for that.
Bravo!