Zooba: Refined Egyptian Sohour in Zamalek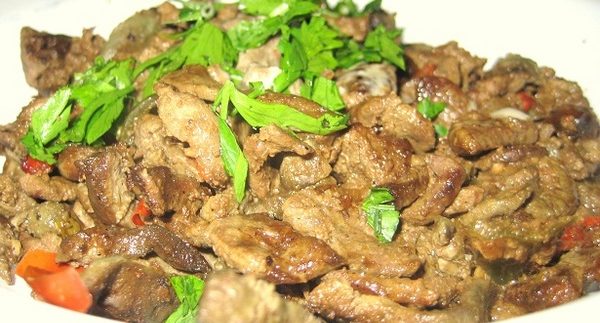 If you can't get last minute reservations for
Zooba's buffet fetar
, definitely consider Zooba for your sohour meal. The trendy Zamalek restaurant has added additional seating to include both indoor communal tables and outside tables for parties large and small that often lends itself to conversations with friends and table neighbours. Zooba's head owner and executive chef, Moustafa Elrefaey, offers regular menu during sohour with a variety of options to satisfy both your traditional and adventurous tastes.
Our sampling started with some exotic drinks including mango with rosemary (13LE) and hibiscus with lemon (10LE), which were an interesting yet pleasantly surprising treat and respite from the Cairo summer night heat. Our sampling also included a number of dishes to share. We first started off with an olive labna dip (22LE) as an appetizer, served in a sleek mason jar. Paired with the Zooba's freshly-baked baladi bread that is stored in baskets lining the restaurant, the dip brought out the perfect combination of olive with a hint of garlic.
We also ordered traditional Egyptian dishes that, albeit their higher prices, were well worth the cost both from flavour and presentation. The classic taamia (5LE) was crispy and not greasy, which was paired with tehina and oriental salad. Egyptian staples also included beef liver (28LE) which was cooked to perfection, combined with sautéed peppers and tehina. The liver was tender and was rendered well without the typical gritty taste that sometimes accompanies liver preparations. We also ordered egg basterma (9.50LE); however, the scrambled eggs were overworked and lacked their fluffy potential. The seasoning redeemed the eggs though, with the right mix of salt and pepper paired with the basterma. Foul with basterma and tehina (8.50LE) rounded out our traditional sohour mainstays. The sandwiches were wrapped in mock Egyptian newspapers living up to Zooba's festive setting and presentation. The homemade potato chips offered a great side with a nice crunchy note, without the oily and salty taste.
Zooba also offers bucket gift sets that we opted for as our desserts. Zooba's Ramadan treats included rice pudding and qombela jars, a Zooba dessert box, a konafa bites jar, and zalabya (for 95 LE for a small bucket, which can also be delivered). We opted for sampling each of the desserts, artfully put into chic mason jar containers. Our sweet favourite was the rice pudding with orange zest that had the perfect consistency yet tartness from the citric notes. It was a tasty end to our sohour meal.