3agal Masr: Fully-Equipped Bicycle Shop in Arkan Mall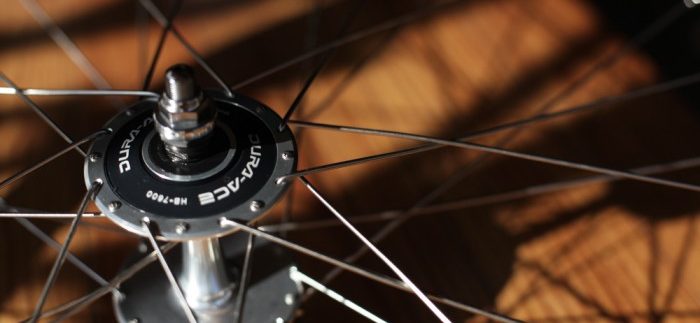 Cairo needs to get healthier. It also needs less traffic and more physical activity. The answer? Bicycles of course!
As an easy form of transportation, a cheap ride and a simple act of recreation, bicycles are becoming the city's new trend, especially with the countless bicycle stores opening up recently.
Located in the underground level of Akran Mall, 3agal Masr is a small, packed and easily missed shop providing high-end brand bicycles and essential accessories. The bikes are broken up into three categories, mountain, city and sports, each varying in brand and size depending on the bike's intended use.
Suitable for off-road navigation, mountain bikes rally a rigid design proper for cross-country and downhill rides. Available were a few Fuji manufactured mountain bikes, labelled Nevada, varying in models, ranging in price from 2,600LE to 3000LE. For women, one mountain bike brand was available; a white Fuji Addy 1.3 for (3,350LE).
Specially designed for kids, 3agal Masr offer Fuji mountain bikes for the little ones. Available at the time of our visit was Fuji Dynamite 20, available in blue and grey for 2,200LE as well as the Fuji Dynamite 24, available in green and red. They also have BMX bikes for kids; two-model type Freestyle Bianchi bikes ranging from 3,500LE to 3,900LE) and an SE bike model (1,900LE) available in yellow and blue.
For Cairene's who enjoy roaming about the city on a smooth and easy ride, the store offers City/Urban Bikes ideal for everyday city commuters including the Fuji City Bikes and SE City Bikes, from 2,400LE to 3600LE, in blue, grey, green, orange and black, ranging in size from 49cm to 58cm.
For professional cycling, Sports bikes were also in stock delivering much more efficient aerodynamics. One Fuji manufactured bike was available; a Fuji Absolute 1.3 in Maroon Gloss for 6,000LE.
Professional SE Bikes for men and women were also available, including, a Monterey speed 21 in black and red (3,000LE), and a Monterey Speed 24 (3,400LE) in blue.
While they usually provide Adult Tricycles for family fun the store was unfortunately out of stock. Alternatively, there were E-Bikes, electric motor bikes, but only two BH E-Bikes were in stock ranging from a whopping 17,800LE to an even more whopping 22,300LE.
The most popular type of bicycle available in the store was the Fat Bike. Intended for snow and desert terrain, the Fat Bikes utilises a much more stable and robust design, with wider tires. Available was a TommiSea Fat Sand Cruiser 3 Speed brand (8000LE) in orange, black, green and red, as well as TommiSea Terrain Destroyer 8 Speed in green, white, black and orange (10,500LE).
Bicycle shopping isn't something you do every day and so with so much money spent, it's important to scope out all your choices – 3agal Masr should be pretty high on the list.