69: Fashion Empire Back in Action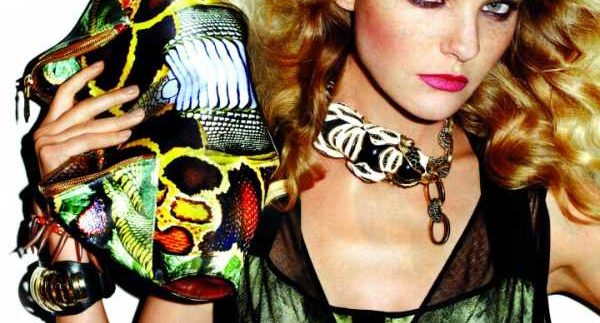 For many years, Amir Mostafa was the undisputed king of young,
trendy fashion in Cairo.
With his empire of fashion boutiques including 69, 24/7 and Friction, Mostafa
has had his finger firmly on the fashion pulse of the Capital, offering the latest
trends from London, Paris
and Milan .
Friction itself was a major fashion source for hip Cairenes, offering
eclectic clothing, accessories, shoes and lingerie by big-name labels such as See by Chloé, BCBG Girls, Abercrombie and Fitch; and Ann Summers.
After Friction took a short hiatus from the scene, Mostafa has now reinvented the iconic Zamalek store with a whole new image, bringing back the Sixty
Nine brand that focuses solely on women's wear.
Gone are the colourful wallpapers, graphic prints and the
cluttered feeling to the showroom. Instead, the store has a simple yet
glamorous design, with beaded chandeliers, golden cabinets and a blue velvet
couch to rest your tired feet on.
The simpler layout allows you to focus more on the displayed
clothes: racks of studded t-shirts, combat trousers, mini-skirts and gladiator sandals line the walls, while the afore-mentioned cabinets hold a selection of beaded
jewellery and studded clutch bags.
The clothes on display are in mostly muted colours of
blue, grey, beige and olive; with the spontaneous burst of summery oranges and African prints here and there.
Standout items include a blue, strapless jumpsuit, which is
contrasted by a long coral orange necklace. We also liked the beige
relaxed t-shirt paired with the short and fun metallic sequined ballet skirt.
An orange kaftan with a woven belt makes the perfect bikini
cover-up, while a one-shoulder, ruffled white silk top cried out to us.
Mostafa seems keen to give an edge to casual wear by mixing it
with funky glamour. There are a few Lady Gaga-type outfits, such as a black mini-dress
with exaggerated shoulder pads, or golden lamé leggings under a distressed
black t-shirt. We also spotted several studded t-shirts and tops with chain detail.

The store is well-stocked with French, British and Italian
boutique brands, including Tanqs, Mitika, Kaos and Imperial, with bags
by Desire London. Tops average around 300LE and upwards, skirts around 500LE,
while bags start at 400LE and dresses around 600LE.
The first floor carries a few evening dresses, notably including
long dresses by Tracy Reese and Nicole Miller for 3000LE upwards.
A full range of evening dresses is available on the second floor in a wide range of colours from deep purples to delicate lemon-yellows. The
dresses are mostly in block colours with bejewelled details, while a few sequined dresses require a sense
of humour and fashion flair to be pulled off.

We liked the long cherry red
dress with draped cap sleeves and the V-shaped neckline, as well as a long,
bejewelled black dress that used mixed fabrics and emphasized hip pockets. Evening
dresses range between 3000LE and 6000LE.
With generic fashion labels dominating the Cairo scene, 69 brings back the
much-needed boutique shopping, where each item is special and not
mass-produced; allowing us to mix and match the clothes to suit our individual
style while staying fashionably hip.