Abd El Zaher Atelier: Centuries Old Art Lives On
31 El Sheikh Mohamed Abdu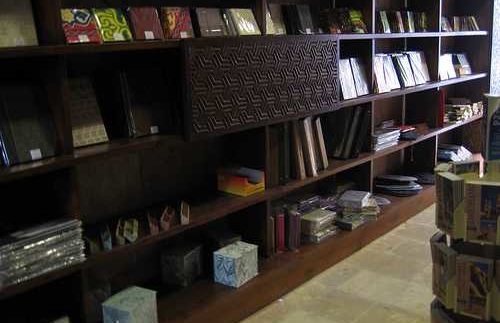 One of Cairo's last bookbinders, Abd El Zaher first opened in 1936 on the site of an 800 year old Mamluk trading agency near Al Azhar mosque. It showcases beautiful leather bound books and calligraphy art in a lovely old shop across from Khan El Khalili.

Choose from one of the many already bound blank journals, or, if you'd like to have something bound in print they customise colour, material, size, finishing and even personalise it with whatever lettering you'd like to appear on the cover.

Even if books aren't your thing, you can browse their framed calligraphy pieces that feature Arabic sayings, rhymes, and artfully crafted verses from the Koran, or again you may request a customised version of your own. They also sell calligraphy reeds and have an adjacent bookstore, carrying general interest titles on Egypt, where you can relax on their large leather sofa and absorb some culture.

Abd El Zaher has managed to forge a niche for itself that's even found a market abroad where it distributes its products in France, the UK, US and other parts of Europe. Don't pass up the opportunity to witness yet another dying craft while it still survives.