Al Mouwafak: Fresh Nuts with Flair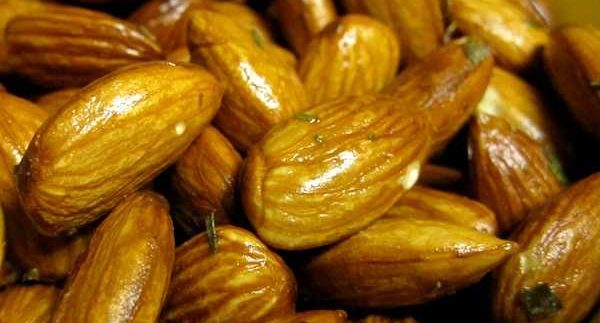 Any Egyptian with a soft spot for
pistachios and cashews knows that the best nuts in Egypt are those fresh from the
source. So, the best dried pumpkin seeds (libb) can be found in a shop called El
Bahr El Abiad El Motawaset in Marsa Matruh, while the best whole peanuts are
from Aswan,
where they are buried in their shells in the hot desert sand.
Back here in Cairo, nut shops are scattered throughout the
city, and the sight of glass counters piled high with salted peanuts and libb
is as common a Cairene sight as that of grouchy shisha smokers lining the
streets at night.
Al Mouwafak is a chain of Cairo nut shops that has reworked the
traditional (and often rather dusty) street nut shop into a chic, shiny
boutique with swanky clean counters, muted wooden tones and slick customer service.
Instead of receiving your precious pile of peanuts in a white paper bag with a
bunny logo on it, Al Mouwafak seals your nuts into an airtight bag and hands it
over in a fabric cloth bag.
You've probably walked past Al Mouwafak
several times; the chain has stalls in several Metro
Market branches as well as malls and sports clubs throughout Egypt.
While it's known mostly for its Ramadan selection of dried prunes, apricots and
other traditional Ramadan snack; there's much more on offer here.
Al Mouwafak stocks the traditional
selection of peanuts, cashews, almonds, walnuts and libb, all available either
salted or unsalted. However, if you like a twist to your peanuts; try the
paprika peanuts (5LE per 100gram) or the chilli lemon for a little more
spice. The shop also sells Chinese mixed
nuts; salty and flavoured peanuts, almonds, wasabi nuts and crackers that you
can usually buy in a bag from any grocery.
If you have a sweet tooth, you may go
slightly insane at the counter's mouth-watering display of badamli chocolates (available
in white, milk and dark chocolate) with an assortment of flavours such as
caramel or coconut and almonds (12LE per 100gm).
If you prefer a sharper flavour, we'd
recommend the Turkish coffee with chocolate (12LE per 100gm) or the mixed and
multicoloured hummus. The caramel peanuts (4.5LE per 100gm) are delicious and
crunchy, though they sadly don't compare to the honey-and-sesame-covered
peanuts that you find at most traditional nut shops. The caramel-covered cashew
nuts (12LE per 100gm) are even better, combining crunch with salt and sweet
caramel; a perfect table snack at a house party.
If you're trying to watch your waistline
(good luck with that here), the shop also stocks a selection of dried fruit,
including dried papaya, apricots and bananas (around 10LE per 100gm).
Ultimately, Al Mouwafak is priced well
above its less shiny contemporaries. A small selection of nuts and fruits can
easily add up to almost 100LE; so be careful not to let yourself go crazy
unless you want to foot a substantial bill. Nonetheless, its stock is fresh, tasty and well-presented, making Al
Mouwafak great source of party snacks, baby shower sugar almonds and sweets.