Alessi: Household Functionality and Design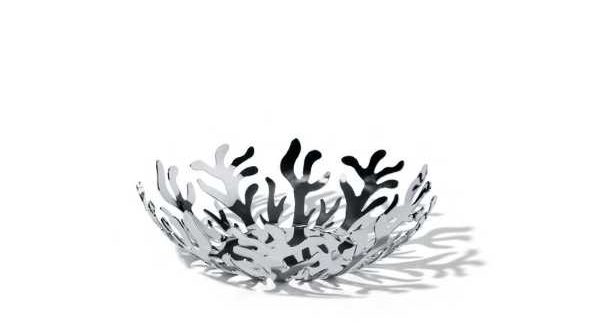 Every now and
then, you stumble across a shop in Cairo
that is not only fascinating but can have you scrambling to justify expensive
prices for mundane objects. When functionality meets design in an innovative
and fresh way, it's nice to gain a little enjoyment from those everyday items.
Situated on 26 th
of July Street in Zamalek, Alessi is a home accessories store with much to
offer. Take one look and you'll be daydreaming of a way to squeeze one of their
funky items onto your kitchen shelf. Alessi's international claim to fame is
that their products are usually sold on the shelves of major museums such as the
MoMa .
Their innovative products are constructed with a high degree of experimentation
and imagination and the entire store is shelved with fascinating gadgets for sale.
The collection of
hand-constructed wire baskets are very eye-catching, with a steel polished
mirror look. The minimalist design and modern spin of the sea coral set was fun
and original, although one small basket will run you around 980LE; pretty hefty
for such a small size.
Playful wine
bottle openers are available, resembling various caricatures. Made with
stainless steel,they make for a great and affordable gift at 113LE.
If you have a fun-loving
feline or loyal puppy at home that's in dire need of some pet pampering;
colourful food and water bowls can be found as well.
Don't miss the
second floor, where copper-bottomed tea kettles and fancy French presses will
leave any caffeine addict with their jaw on the floor. However, one of our
favourite items was the stainless steel cheese board; large enough to hold an
entire wheel of something delicious, with a glass case and dainty ceramic mouse
gracing the top. A board designed by Michael Graves sells for 1900LE.
Alessi's sales
staff know their stuff, but like many other establishments in Cairo , they soon left us feeling a little
cramped for space.
If you happen to
be in the area or are on the hunt for a special new gadget and have a few hundred
pounds to spend, check Alessi out and prepare to be mesmerised by their fresh
design and innovative touch. If you have a certain designer or product in mind;
they also take special orders.