Altay: A One-Man Show You're Sure to Love
17 Mansour Mohamed Street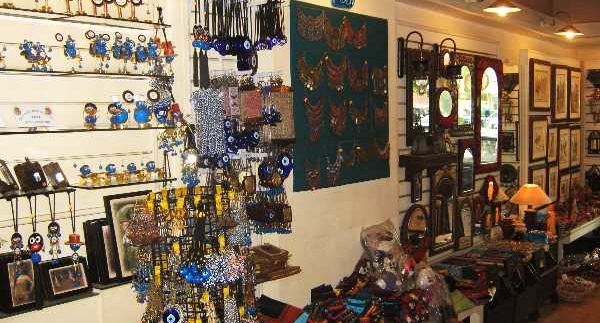 This little shop just north of 26th of July Street in Zamalek
holds some really cool finds that won't shock your wallet and look deceptively
expensive. The shop sells everything from
cheap necklaces, bracelets and key chains, to home décor that you can pull off
as long as you keep it under control.
The owner, Mr. Altay, passionately makes nearly everything by hand and
has been for almost 25 years. He
believes in his art and says that his one-man, twelve-hour-a-day show, is 'hard
work, you can't just make things; you must like it, there's spirit in it.'
We especially like that he has an array of items in one of our favourite
colours– turquoise– including Koran verses in gold on a faux slab of the
precious stone with dark wood backing that are striking and earthy at the same
time.
There's also an assortment of mirrors, paintings, lanterns, photo
albums, jewellery boxes, Bedouin jewellery, cell phone covers, pillow cases and
even antique prints. Prices vary from 1LE for bracelets, 10LE for key chains,
45LE for wall hangings, up to 325LE for paintings. Altay offers customers excellent service; if you're not fully
satisfied, don't hesitate to ask about an exchange.
This isn't the place to come to if you're looking for designer stuff;
but it does carry a variety of items that you probably won't find anywhere else.
It's definitely worth a visit to browse among some good jazz. And if you're nice, the owner just might
reward you with some complimentary candy.