Alwan: Art Supplies in Downtown Cairo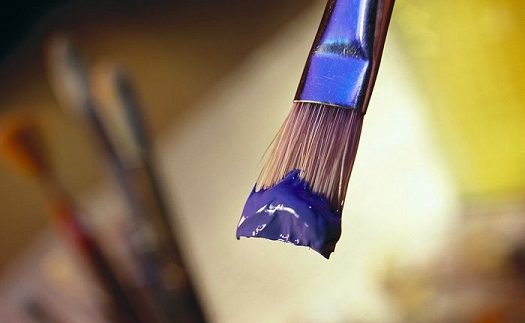 Cairo is bustling with colourful people eager to create, but unfortunately, essential supplies often run short as art shops are quite scarce. Enter Alwan; a small shop jam-packed with art materials located in Downtown Cairo. A true saviour to all artists, this chain has extended its branches to Zamalek, Nasr City, El Fagala, Heliopolis and will soon open close to the Pyramids.
To our delight, Alwan's tried and tested materials are of the finest quality, and in generous quantity, with a second floor dedicated to storage. Vast supplies of paint can be found in every colour, from titanium white to burnt sienna, alongside those treasured tools held dear to every artist. A large choice of paper, canvas and beautiful crisp sketchbooks, provide homes for all your ideas.
The shop may be small in size but customers can easily spend a good thirty minutes browsing through. The shop assistants are friendly, helpful and well-qualified to offer advice or guidance.
Known for its transparency and luminous effects, a range of water colours can be found, along with gouache – known for its smooth consistency and compatibility with other mediums – traditional oil paint with its flexibility style but inconvenient long drying periods, or modern acrylic paint, which looks like oil paint, but dries much faster.
One 50ml tube of paint costs 11LE, a box of 15 tubes costs 75 LE, and a box of 24 costs 100 LE. Such a box makes either a beautiful gift, or a smart way to lessen the price of each individual tube.
An A4 sketch-book costs 18LE and an A3 sketch-book goes for 36LE, though the paper will increase in price if it's made for a heavier medium.
While prices may seem a little steep at Alwan, it's important to remember mediums of such calibre are rarely seen in the city, let alone the impressive variety provided. This is one shop that every creative – novice or established – will feel like a kid in a candy shop in.