Amin El Sergany Jewellery: Long-Standing Family Jewellers in Zamalek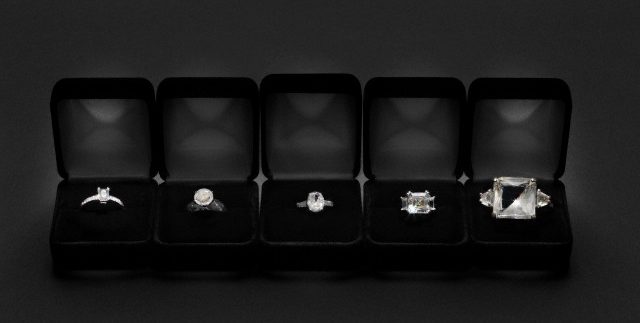 Life in Cairo moves at the speed of light, but the city's unique culture and history is evident in some long-standing businesses. Located in the heart of Zamalek, Amin El Sergany Jewellery is one of the oldest jewellers still operating in Cairo.
While El Sergany has been operating since 1776, the store located in Zamalek belongs to Amin El Sergany, after he branched off by himself in 1977. Distinctive among other jewellers, Amin El Sergany's specialises in handcrafting pure gold, high quality diamonds and rare stones. Taking on their father's business, his two daughters, Dina and Nirvana El Sergany – both certified gemologists – creatively come up with their own designs as well as customising personal orders, ensuring each piece is unique.
Although the shop is small in size, it gives off a vintage-chic, elegant vibe. On display are a variety of earrings, rings, engagement rings, pendants, necklaces and bracelets. Although the display pieces were simple and more subtle, many included diamonds and different types of stones.
A white gold ring adorned with a blue Sapphire stone, surrounded by diamonds on each side was priced at 3500LE. Small but tasteful, the elegance of the rare blue stone is hard to resist.
Many of the pieces come as matching sets; notably, the effort and detail put into the hand crafted designs was impressive. The set on display carried a beautiful Peridot stone, embedded in a pendant, with diamonds on the edge (5000LE). Appropriate for all ages, alongside the pendant was a pair of classy earrings boasting the same Peridot stone (3500LE).
During our visit, designer Nirvana El Sergany was at the store; she very kindly and proudly revealed some of their more extravagant rings that not on display. What caught our attention were the rare types of stones set within the white and yellow gold rings. A beautiful blue Topaz stone was implanted within a white and yellow gold ring (8000LE) and while the blue Topaz seemed rather large in size, the whole design was quite royal in appearance, so to speak.
Another stand-out white gold ring carried on a black pearl (7000LE). It was bounded with small diamonds, which served to make the pearl stand out even more; jewellery fanatics will particularly appreciate the rarity of black pearls.
Cairo is by no means short on jewellers, but the pieces at Amin El Sergany are particularly well-crafted and designed, using only the highest-quality gems.