And Company:Comfortable, Elegant Home Accessories in Cairo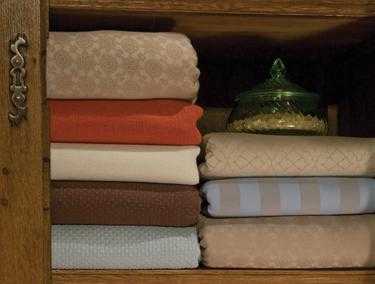 Housed over four
floors in a narrow pink Zamalek building, And Company
combines western-style bedding and sleepwear with crafts and jewellery from
local Egyptian artisans. It may be pricey, but the store is refined and perfect
for those seeking an understated touch of class in their homes.
Founded in
Connecticut in 1986 by an Egyptian-American husband and wife team, And Company has two
branches in the US and two in Egypt, one of which is in Maadi and the other in Zamalek. The stores' selections vary but the theme is
the same: classic design, high quality and supposedly affordable pricing. Their
philosophy is to 'inspire laughter' and 'surround yourself with what you love' as
'a way of life that we highly recommend.'
Meant to be a
home store that includes lighting, furniture, and bath fixtures, the Zamalek branch
focuses more on home accessories, with a cosy bed in the shop window and rows
of pyjamas and bath products stocked on the neighbouring shelves. Their self-branded bath line features scented
oils, shower gels (40LE), shampoos and natural soaps.
On the second
floor, there is a jewellery showroom that displays a few interesting necklaces
made with various materials, including silver and precious stones. In the room opposite, more jewellery and
small knick-knacks are offered, such as traditionally decorated bowls, as well
as an assortment of ornamented galabayas and woven purses, books, journals,
photo albums and candles.
The third floor
features a men's clothing section and women's sleepwear, including soft and
well-designed items. Tops and nightgown range
from 110LE to 200LE.The top floor features towels and 100%-Egyptian-cotton
bedding that's high quality and smart, though a king-size duvet or bed cover
costs about 1000LE.
Paintings by
various artists and photography are hung throughout the shop, making it feel
more like a home, with some incredibly interesting pieces. A few abstract and
landscape paintings by artist Izolad Hady were on display at the time of this
visit, selling for 6000LE each.
Calling itself a
'lifestyle store', And Company in Zamalek isn't quite that; yet it strives to
feel like a home and indeed it succeeds In fact, it just might convince you to
take a piece of their home back to yours.