Artsy: New Home Accessories Shop in Zamalek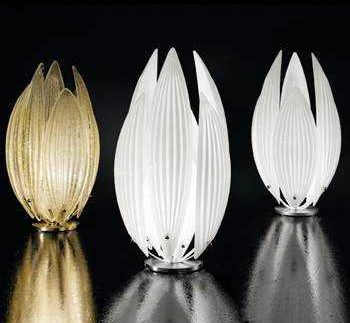 Many of Zamalek's
home accessory shops are cluttered with merchandise to the point that choosing a
vase or a lamp can be an overwhelming task. There is something to be said about a pared-down collection of quaint pieces,
which is exactly what you'll find at Artsy.
Located on Mohamed
Mazhar Street, the new home accessory store specialises in lighting and
fabrics. Various designs of lamps and chandeliers hang from the ceiling, some
whimsical, others sleek; all of them quite modern. The same can be said for the table lamps on
display; a collection of mostly large, solid colour pieces that are sure to
make a statement in any room.
Artsy's textile
selection is mostly imported from Europe and ranges from tastefully understated
to bright and funky. While the selection
is quite substantial with a wide variety of colours, patterns and
embellishments available, all fabrics hang from a rack in the back of the shop so as
not to overcrowd the space. .
The assortment of
smaller accessories is limited; but it is well-chosen and includes trays, vases
and candles. At the time of this
reviewer's visit, a tiered vase of unconventional design was available in three
sizes and colours (the medium costs 750LE).
A collection of diffuser sticks by Humanity were lightly and pleasantly
scented with some candles poured into decorative glass.
This reviewer's favourite
was the elephant-shaped candle (150LE), available in silver and yellow. With decorative carvings in the wax body of
the elephant, the candle was the most intricate that we've seen in a
while.
Other heftier
candles with long burning times were spotted for around 200LE. Also, check out their high-quality bed linens,
which are discreetly tucked away in a set of cubbies near the entrance.
Artsy's staff are
friendly and helpful; although with the shop's small size, it can feel as
though you have little space to browse extensively. On the other hand, you'll
want staff nearby if you are interested in pricing any merchandise; as sales tags
weren't attached to any of the items in Artsy at the time of this reviewer's
visit.
The shop has some
fun new pieces to add to the mix of Zamalek home accessories. If you're in the market to update your couch
with some fun new textile or enhance your room with decorative candles; be sure
to check out this shop.