Aura: Trendy Lighting Fixtures Wonderland
103 Omar Ibn Elkhatab Street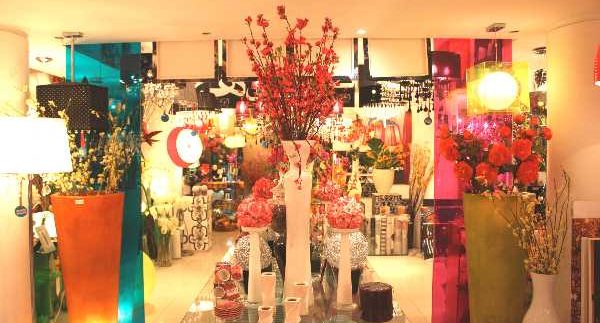 The importance of properly lighting a room can never
be overestimated. Whether setting a room up for a fun, romantic or quirky mood,
visit Aura, where there are more ways to light a room than you can probably
imagine. One step inside the Heliopolis lighting and home accessories showroom; and
you'll feel like you've fallen through the rabbit hole into a neon-coloured disco
wonderland. Oh, and the techno music helps.
From giant floor lamps in hot pink, glaring green and
electric white, to huge balls of fiery red that rest on the floor, Aura creates
a feeling of childlike wonder through their products. Classical gothic chandeliers
in metallic black provide a slightly more mature, but equally dramatic alternative. There are also some standard lamps with
shades, but don't expect anything ordinary: they only come in hot red.
Many items at Aura play with proportion, so don't be
surprised to see giant three-tier chandeliers made of fabric, different
coloured crystals and other ornamental decorations. Some lighting units are so
avant-garde they're difficult to describe. One such unit can be likened only to
an octopus. The centre of the unit, from which the light hangs, branches off
into dozens of arms that all have tiny lights on their ends. Since bendable
wire is at the centre of each arm, one could make several different shapes with
this fixture.
Aside from the lighting units, the store also sells large
canvas prints, most of which are traditional baladi scenes in Technicolor. A
similar theme continues on pillows with reproduced pictures of Bedouin
women in brilliant hues. Personally, it seems a bit odd to have a woman in
traditional Bedouin dress coloured neon blue on a tiny pillow; but if that
tickles your fancy, you know where to go.
In the centre of the showroom, there are several
colours of fuzzy shag carpets available. Embroidered floor pillows and seat
cushions are available in little bundles of colour in lava orange and sky blue.
Other home accessories available include plenty of colourful candles of varying
sizes and scents. There's even a vase shaped like a giant champagne glass!
It seems that creativity comes with a price, however. Smaller
chandeliers and lighting units cost between 2000LE to 5000LE, while large-scale
lighting fixtures can range near 10,000LE. Embroidered floor pillows are on the
cheaper end of the scale at 350LE.
The store specialises in fanciful lighting; so
if you're in the market for a lighting fixture and your style is modern,
playful and neon, get thee to Aura.