Azzaro: Classic Syle From French Menswear Brand in Maadi
Maadi City Centre/ Carrefour, Shop#47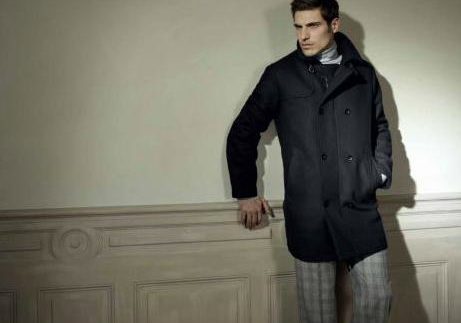 Located in City Centre in Maadi, Azzaro
offers classic, smart menswear to Cairo. This isn't to say it's all suits and ties, as the
lines there have a slight casual twist to them. The price range will seem steep
at first glance, but when you take into account the sleek, smart clothes, you
realise that you get quality for your money's worth.
The shop itself is basically one large, uncomplicated
square space that is quite elegant in its simplicity. All the clothes are
displayed in a simple and practical fashion, and each corner flaunts a
different theme and style of clothing. At the time of our visit, the only
blemish on the immaculate appearance was the huge parade of 'up to 70% off'
stickers on the display windows, though that in itself peaked our interest. We
found light summer blazers at a discounted cost a 210LE and a casual sweatshirt
for 65LE.
They're the cheapest items we found,
because beside the blazers, we found on-sale jackets that still sold for
between 2000LE and 3000LE. We also spotted some rather dashing shiny tuxedo
jackets for 1300LE a piece. Similarly shiny, silk-textured shirts are available
in endless amounts of colours and simple striped and chequered designs sell for
between 200LE and 300LE. The same range of colours, designs and prices apply to
cotton shirts too.
The thing that stood out the most for this
reviewer was Azzaro's collection of leather jackets. Although there were
several subtle, classic designs, the shop only offered them in black and the
prices ranged between 2000LE and 3000LE. Another eye-catcher was the small
selection of smart trench coats, which came in black and grey. They sell for
between 3000LE and 4000LE, and are much more suited to the mature shopper.
Opposite the outerwear section, Azzaro has
a selection of plain, smart wool-acrylic blend polo shirts. Keeping to the
colour theme of the shop, the polo shirt comes in brown and black and cost 420LE.
Smart trousers in cotton-silk yarn, ribbed velvet and suede materials cost
between 200LE and 300LE. Matching blazers and jackets are also available for
around 700LE.
Azzaro might be too classical in its style
for some, but it's certainly has the potential to fill a gap in the market. The
shop is a potential goldmine for future grooms or a guy looking for a prom
outfit. The staff is helpful without being intrusive and the changing rooms are
clean, spacey and comfortable.