Baraka Optics: Good Deals for Designer Sunglassess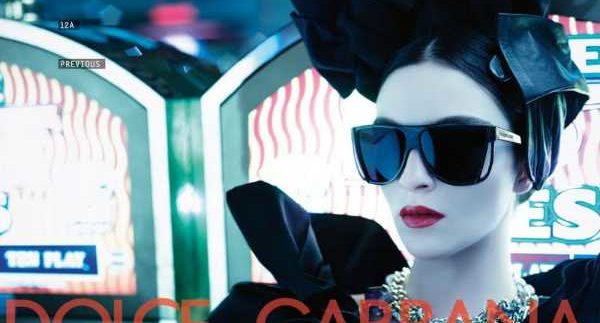 In a city blessed
with sunny weather 80% of the year, it's understandable why so many Cairenes
are obsessed with wearing sunglasses. While many prefer the cheap plastic
versions that you can pick up off a street stall or at H&M, others regard
designer sunglasses as profound a fashion statement as the designer logo bag or
limited edition phone.
Baraka Optics
caters to your designer eyewear needs, with branches in Nasr City,
Maadi, Zamalek and both City Stars and First Mall. While it may not have as
large a collection as other stores such as Maghrabi Optical, the store promises
an adequate selection of top labels such as Dolce& Gabbana, Tom Ford,
Chanel, Gucci, Chloé, Vogue and of course, the proverbial Ray-Bans that have
dominated since last summer season.
Venturing into
the tiny Zamalek branch next to Diwan on 26th of July Street, we
had expected the sales people to treat us with thinly veiled impatience and
wariness when we insisted on trying on pretty much every single pair of
sunglasses in the store. However, they indulged our hour-long endeavour and gave
us the same special treatment as they did to the less dishevelled and more
elegant clients in the store.
If you prefer the
classic Audrey Hepburn sunglasses look, try the Chanel Fall 2009 collection,
including the CH5169 in Gloss Black or the 5128 in Bordeaux. Chanel's prices range between
1500LE and 2300LE. For something funkier and trendier, Baraka Optics has the
Dolce& Gabbana Fall 2009 collection, including the 4068 Top Gold (1800LE)
that should suit both genders with its edgy tortoise-shell frame.
If you're tired
of your Ray Bans but dig the fifties wayfarer look, try the Paul Smith unisex
Farren sunglasses (1500LE). The tinted glass makes the vintage design more modern.
Baraka Optics is also the first store to stock Paul& Joe sunglasses in Egypt. The
Paul& Joe Volage collection features sunglasses in tortoise shell and other
lighter frame colours, with lightly tinted glasses (around 1500LE). The Volage
13 brown has a square-bordering-on-cat-eye shape with a frame that graduated
from a wooden brown into a mustard yellow.
Aside from an
average collection of sunglasses by Chloé, Ray Bans, Police, Vogue and Gucci,
what Baraka Optics does best is their deals. At the time of our visit, we were
offered a substantial discount on our purchases; a 1800LE pair of sunglasses
was reduced to 1500LE, and we were offered a buy-one-get-the-second-half-price
deal. Apart from the winter season sale (where items are drastically reduced to
almost 70%), you'll regularly find a two-for-one deal on at Baraka Optics every
few months or so. Furthermore, Baraka
Optics is the sole agent for Tom Ford glasses in Egypt,
so if you're looking for last year's pair or a design that's hard to find in Egypt, they'll
order it specifically for you.