Bas: Basic, Affordable Menswear in Maadi
City Centre, Ring Road/Moneeb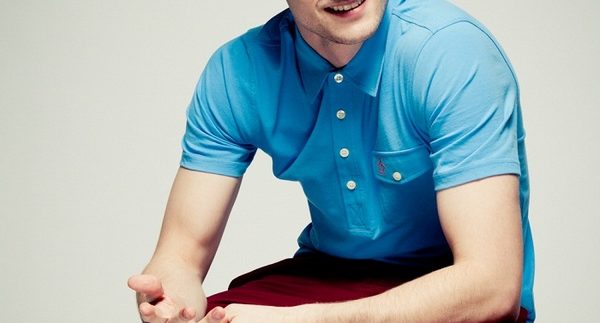 Even though the shopping scene in Cairo has
gathered momentum over the past few years, with international brands and local
shops opening consistently, it's still difficult to find the perfect piece of
clothing, especially for men; something that combines quality, style and reasonable
prices. So when we do find a shop that
shows promise, we're quick to spread the word, as well as splurge there
ourselves.
Bas in Maadi's City Centre – anchored by a
large branch of Carrefour – is one such place. As a small shop located on the
shopping strip, it strictly offers Cairo shoppers casual clothing. The first thing
that caught our attention was a range of polo shirts available in a variety of
colours (150-190LE). Although the designers are unknown, the chic cuts seem to
follow the template of mainstream brands such as Polo and Lacoste. While the
prices are a little high, we couldn't help but appreciate their good quality
and fit – a rarity for local products in Cairo.
A special find that came at a very
reasonable price were their cotton chinos (140LE). Cut similar to jeans, but
not quite, they come in a straight leg cut and are generally in shades of brown
and beige, though you could also find more daring colours such as purple and
red. While baggy trousers haven't been in fashion since the 90s, Bas offers a
range, also at a reasonable price, between 150LE and 200LE.
Continuing on in their distinct 90s theme, the
shirts available are mostly chequered and short sleeved. Apart from the
t-shirts and jeans, most of the other merchandise is a bit outdated; however an
obvious perk is the variety. Unlike style specific shops, Bas offers all sorts
of different items and a rummage through will unearth accessories, underwear,
swimming suits (100LE) and sports clothes as well as the basics; plain tees,
lounge wear, etc.
Our shopping spree in Bas proved to be a
successful one, and it is definitely worth another visit – especially
considering the great prices of t-shirts and trousers. There's little about Bas
that will blow you away, especially considering the influx of shops like
H&M, Pull and Bear and Bershka. But what it might lack in flash is made up
for in variety and affordable prices.