Basheyer: One-Stop Oriental Shop
City Stars 2 Aly Rashad Street, Star Capital 2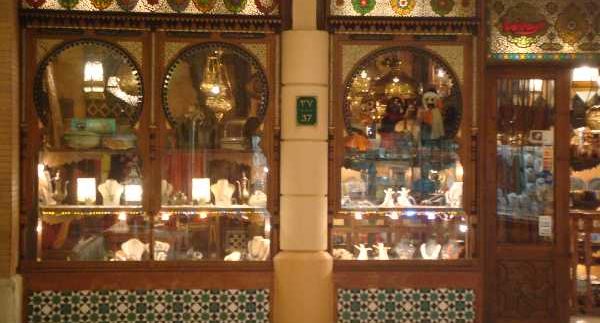 Who doesn't
love gorgeous hand-made crafts, jewellery and leather products at affordable
prices? On an afternoon wandering around City Stars' Khan El Khalili, we
discovered a little shop worth telling the masses about: Basheyer. It's a
charming store full of goodies, where no bargaining is necessary.
There are
shelves upon shelves of colourful, hand-made crafts. Candle holders, incense
and oil burners, as well as mugs, tea sets and kettles– you name it, Basheyer
has it. Our favourite item is the charming hand-painted, Arabesque-styled
mirror in hot pink; the perfect accessory for an antique vanity or a great way
to add some colour to a dull hallway.
There are
also several leather products that strongly resemble products from Sami Amin. Large wallets with several
pockets for credit cards and coin purses are carved with simple geometric
shapes. They're so beautiful; they could really resemble little leather
clutches suitable for eveningwear. There were also several leather bags of
shapes varying from medium-sized satchels with straps to larger smart-looking,
office-style bags.
The centre
of the shop holds glass showcase tables displaying a variety of antique
jewellery, including an interesting mix of Bedouin and Afghani styles. There
are also some beautiful contemporary jewellery pieces made of silver and plenty
of stones. More affordable bronze jewellery is also available.
Towards the
back of the showroom is also a nook filled with the rainbow's stretch of
colourful scarves, some of which are hand-embroidered, Bedouin-style. There are
also usually a few antique Bedouin dresses with complicated and colourful
hand-stitched flower embroidery.
Though the
shop is mostly female-centric, there are still gifts suitable for both sexes,
including clay-moulded ashtrays, a chessboard made of leather with steel pieces
and Islamic lighting fixtures. Many of the crafts range between 30LE to 45LE,
while leather wallets go for around 200LE and leather bags cost between 350LE
to 650LE.