Bebe: Super Short Skirts Don't Work in Cairo
CityStars, Omar Ibn El Khattab St.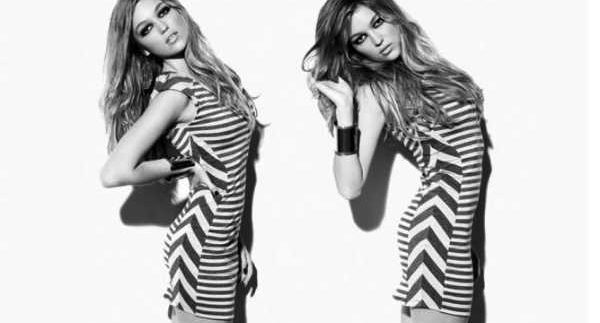 Cairenes searching for a short, flirty
dress should head down to Citystars' Phase 2 and check out Bebe. Another brand
under the Fashion International Group umbrella (the mother company that brought
us French Connection, Mango and Karen Millen), Bebe caters to the young and
outgoing female that likes to party a lot. Expect short skirts, shorter dresses
and low-cut tops in viscose, Lycra and shiny fabrics embellished in jewels, ruffles
or fluorescent colours. No, Bebe is definitely not for the wallflower.
Though the shop's display window may be
intimidating to some with its super ruched and super short dresses, take the
time to step inside and you may find a few pleasing items. Though Bebe does stock a small but respectable collection of tailored jackets and trousers
(in grey, black and white for around 1200LE), you're mainly here for the
dresses.
Tapping into last year's obsession with
Herve Leger-type bandage dresses, Bebe has several snugly fit and short dresses
with bandage detail or cut out details, including a sweater dress with cut-outs
on the sides just under the ribs, which comes in black and a wine red for
around 1100LE. For something a little simpler, try their grey sweater dress
(800LE), minus the cut-outs but still disturbingly short. Courageous dressers
could try their fluorescent yellow ruched tube dress or their colour blocked
mesh dress in blue, black and turquoise. For something a little edgier, 80s and
Robert Palmer-style, try their black bandage dress with a mesh V-neckline
(800LE), which hugs your curves suitably and flaunts your shoulders nicely,
though you may have to reconsider the neckline in conservative Cairo.
Fans of trash TV show Keeping Up With The Kardashians will be delighted to find a few
dresses by Kim Kardashian in collaboration with Bebe, including a belted wrap
dress in sedated olive with slightly padded shoulders and long sleeves, or the
black ribbon dress (around 1200LE), which has black curves shaping the dress's
contours over a skin-tone layer.
Party separates are also available in the
shop, including one-shoulder tops and embellished tanks in bright purples,
turquoises and greens. A few skirts stand out, such as a multi-coloured tulip
dress (800LE) and a black leather mini-skirt on sale. For something a little
sedated and unflashy, try their silk black jumpsuit (1100LE) or one of their
several well-cut pencil skirts.
If none of this makes you batty for Bebe,
the shop also has a corner devoted to the label's accessory line, which
includes sky-high platform shoes in elaborate prints like leopard and snakeskin
with baubles, beads and chains. The line also features several bags, mostly in
black and white, or with chain details. Shoes and bags average around 1100LE,
while belts start at the lower end of the spectrum at around 300LE. The shop also includes the Bebe Sport
collection for those inclined to workout in terry cloth hot shorts (350LE) and
diamante logo t-shirts (around 300LE).
Flashy is definitely the keyword to Bebe's
style, and while most of the shop's collection is outdated (at least in
comparison to the brand's international website); there are a few items that
may suit a night out on the town. Just not this town; most of Bebe's skirts are
so worryingly short, it may be nearly impossible to sit down, bend over or get
in or out of your car modestly. Just saying.