Bianco: Danish Footwear Brand at Citystars
Citystars, Phase 2, 2nd Floor, #3-206, Omar Ibn El Khattab St.,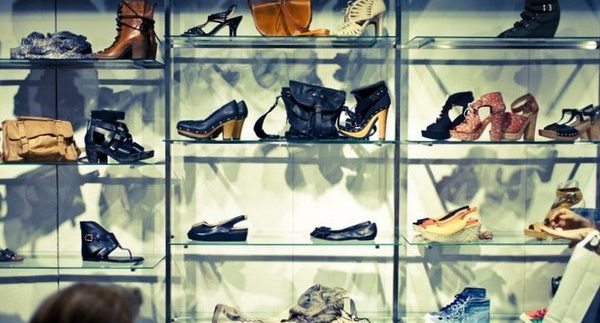 When it comes to shoe
shopping, sizeable shopping mall Citystars is home to a myriad of shops that
offer styles suitable for all tastes. Located on the second floor of phase two,
Bianco is a small venue that carries plenty of fashionable items.
With a wide entrance revealing
all its merchandise, Bianco offers passersby a peek at what's inside. The
shop's atmosphere was hushed when we visited, with just a few other customers
looking around.
Once inside, the
women's footwear collection is to your right and the men's collection to your
left. Bianco offers shoes for all occasions. Whether it's basic flats or
silver-studded high heels you are looking for, Bianco's range is
all-encompassing.
The shop stocks an
impressive collection of evening shoes. Silver-studded pumps and sandals are
available in abundance and in plenty of colours. A pair of light green
high-heeled sandals embroidered with faux gems was priced at 450LE, while
pleather open-toed pumps in silver sold for 350LE.
They also have
high-heeled gladiator sandals and a nice collection of pumps. A pair of maroon
pumps was ridiculously overpriced at 1000LE; another red pair with a bow on the
back sold for 750LE. Taper-heeled pumps were also available starting at 600LE.
If you want to give an
outfit a more evening-appropriate feel without the hassle of donning heels,
Bianco has useful flats like a pair of lilac silver-studded ballet ones priced
at 450LE. There was a pair of summer-friendly open-toe flats as well as a pair with
a flowery pattern in pink, blue and purple (300LE).
We spotted satin
purple flats for 275LE; however, their quality didn't seem to match the price. Black
and maroon velvet flats sold for 300LE and leopard-prints ones were also available at the
same price.
Bianco carries a nice
selection of flat sandals as well. A silver studded black pair was priced at
400LE; gladiator sandals also
come in a variety of colours including silver, camel, black, white and purple.
Bianco's handbags
aren't really the shop's strongest point given the fact that there weren't any
bags displayed at the time of our visit – save a few metal-studded clutches
that looked more like wallets.
As for Bianco's men's
footwear collection: it took up less than half of the shop. But there were
canvas shoes (300LE) available in red, white and chequered patterns.
There is also an
accessories stand in the middle of the shop, where an elephant pendant necklace
was priced at 100LE. A very small collection of sunglasses can also be found on
the cashier counter.
Let's not kid
ourselves, Bianco's items are a bit on the pricey side, but for the styles they
offer, we might be more than willing to make an exception.