Books and Books: Cosy Bookshop in Cairo
1B Road 199, Ground Floor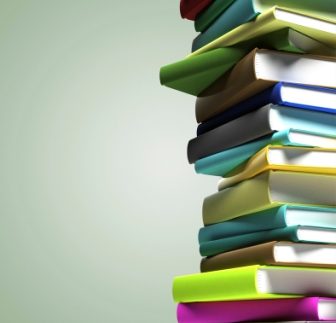 Bookshops are all the rage in Maadi, with new ones popping up all over
the neighbourhood to accommodate residents' reading needs. In addition to
Volume 1, Maadi's long-time neighbourhood shop, residents can now visit the
new Diwan branch on Road Nine, Kotob Khan on Laselky Street and, best of all,
Books and Books, a quiet and cosy shop on Degla's Road 199. This area of Maadi
has seen a spike in retail outlets in the past year, making it a great place to
spend a lazy afternoon or weekend morning browsing through the interesting shops.
Book lovers should make Books and Books a main stop on this tour: this
little shop packs a lot of literary punch. With a small but carefully selected
stock of the latest and greatest books in English and Arabic, local and international
publications (including an impressive stock of AUC Press titles), and a small gift selection; this is a great shop to find new
releases in or scour the shelves for literary classics.
Display tables featuring the latest arrivals and
themed displays make it easy to pick out something in one's area of
interest or select a timely gift for a fellow reader. Helpful and
knowledgeable salespeople are also on hand to help you find what you're looking
for, or you can choose a book from their stock to fit your tastes and
interests. Pricewise, Books and Books carries English paperbacks for between 65LE to 150LE, while Arabic titles range between 20LE and 100LE. Children's books start around 20LE.
Owner Fouad
Hazzi seeks to promote reading among kids, and he makes a valiant effort:
the shop features vibrant displays of books for children and young adults
in English and Arabic that are sure to entice the most uninterested kids.
Everything from one-off young adult novels to favourite series is available for
youth reading pleasure.
For adults, the selection is no less enticing, and the shop is a relaxing
and comfortable spot for browsing through books with a
takeout coffee and enjoying all that the world of books has to offer.