Charles and Keith: Shoes on a Whim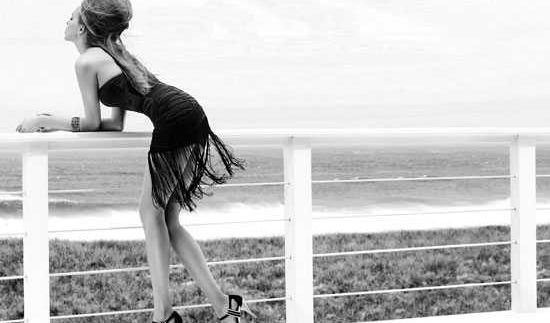 This city
definitely isn't hurting for shoe shops. There is a plethora strewn around Cairo and while the
majority of the shops may not have what you're looking for, it's always good to
have a few staple shops to stop by every now and then to check out their latest
collections.
If you're
anything like this reviewer, value-for-money is your goal and with that being
said, bargain shopping can take some serious time and effort. We recently decided
to revisit shoes and accessories label Charles and Keith to see what the fuss
is all about.
Charles and Keith
is a Singapore-based international chain with several branches in Cairo. Whether it's the
shop's sleek design and aesthetically well-designed displays, or, hopefully, an
ultimate value received when forking over the dough for a new pair of dainty
sandals, there's something about it that keeps many ladies coming back.
The store's Mohandiseen
branch on Wadi El Nil Street
makes for a quick in-and-out shopping expedition. The small space allows for little
room to peruse around, especially if more than a few shoppers are attempting to
browse and try on at the same time. With plenty of staff present to help with
all of your shopping needs, the attention is nice but may leave you feeling
cramped.
Their latest and
greatest collections are foremost on display and will have you swooning at
first glance. The assortment ranges from gladiator jewel-encrusted sandals to
your typical three-inch pump with a touch of flair, leaving the entire
selection with a definite trendy feminine touch.
Sandals range
from 250LE to 400LE, but dropping a few hundred on a pair of sandals that may
last only a few months on the Cairo
streets isn't necessarily a wise idea.
If simplicity and
comfort are what you look for in a pair of shoes, you may be disappointed. The
gladiators had a cute, playful look, but paired with a stiff sole and non-breathable
material, we knew our footsies wouldn't be happy in the sweltering heat.
If a more formal
occasion is what you're on the lookout for, luck may be on your side. Charles
and Keith has a broad selection of pumps, wedges and platforms for an average
starting price of 300LE. The wedges with bold patterns and side cut-outs are
funky, while the platforms bursting with zebra prints and bright hues scream
for a night out dancing. Sticking with their signature collection may be your
best bet if you're looking for a versatile pump or sling back heel.
Aside from the
shoe collection, the store carries a nice selection of sunglasses, while the
bags may leave little to be desired with a higher price tag and nothing
necessarily worth calling your friends about.
Charles and Keith
may be considered hit-or-miss, but you're bound to score some sales and end up
with something unique and fresh to add some pizzazz to your personal wardrobe.
aaaaa