Clara: Cluttered but Cute
19 El Mansour Mohamed St.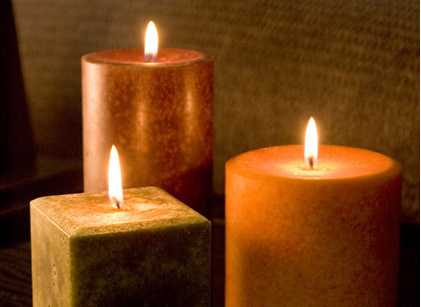 Zamalek's
streets are not only lined with trees, they are lined with numerous shops
carrying artsy home accessories and great gift ideas. On Mansour Mohamed Street, Clara is one shop
that shouldn't be missed.
The tiny,
crowded shop has a peculiar shape; it feels as though it was created out of the
back rooms of several other shops on the street. Customers toting large purses
might do well to hug their bags close as they manoeuvre between shelves and
tables of home accessories.
Countless
decorative dishes, serving trays, glass sets, vases and candle-holders are on
display in Clara. While some of the shop's products are local, much of the
stock is imported from Brazil and Germany. Stand-outs among the merchandise are
Brazilian made serving trays. At 150LE, the glass dishes come in several
colourful and chic designs. A German-made Apero asymmetrical and bright-blue
candy dish (200LE) is one of the many accessories in Clara with a lot of
character. Oversized vases are well represented in Clara and range in material,
design and price. A beautiful, deep,
treated wood vase for 400LE caught our eye, as did a translucent apple-red
glass vase.
Much of
Clara's stock is quite affordable, such as the high-quality glass dishes
ranging between 100LE and 200LE and a number of candles at only 5LE apiece. Clara
also has some bigger ticket items. A
sage-green ceramic Apero tea set (1280LE) with an ultra-modern design was
tucked in a cubby out of harm's way.
Clara's
selection could use a bit of editing; as some of its products aren't
particularly memorable, such as flatware and Valentine's-themed cork bottle
stoppers. Unfortunately, these items are displayed more prominently than some
of Clara's more enticing offers.
Additionally, the shop's side room has much less aesthetic appeal than
the rest of the shop. Items seem
haphazardly displayed on the shelves and a large table in the centre makes it
nearly impossible to examine all of Clara's items up close. However, the room has a number of great finds;
so be sure to at least give it a quick check.