50 Mohy El Din Abul Ezz St.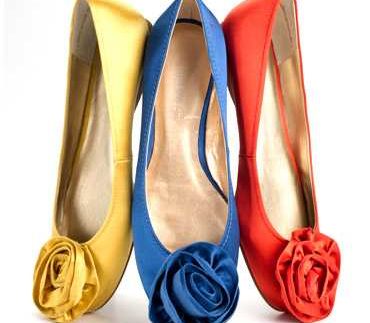 Club Aldo is Egypt's answer to affordable – and dispensable – footwear for women. Cairo is notoriously tough on shoes, which has often led me to question extravagant designer buys that I know I can walk a hole through or scuff to disrepair. So when you're ogling the sleekest brand-name ballerina flats in the window, try to imagine realistically how long that beige suede will remain spotless or how many days will it be 'til the detail on those pumps will have an unfortunate run in with a puddle. Once you've done that, then consider the great appeal of Club Aldo for those everyday wears for as low as 45LE when the sales are on, and you can walk home with a pair of flats that you won't feel guilty about wearing to bits.

The salespeople range from friendly to exhausted to sleepy, but don't be shy to pull as many models as you want to off the shelf. Aldo also carries bags and accessories, notoriously cheap and flimsy, not to mention gaudy with a capital G.

For the largest selection try the Mohandeseen branch, where the shelves are always stocked and styles refreshed fairly frequently. Remember, this is a knock off store where popular designs are mimicked, and sometimes styles are very, very miss: read sequins and jewels on the feet, plaid with sparkles, or some really hideous patent leather buckles. Still, the price is really too good to be true, and when dealing with something as basic – and essential – as the classic ballet flat, there really is no other place to find a decent pair.