Coin de Fromage: New Deli Counter in Cairo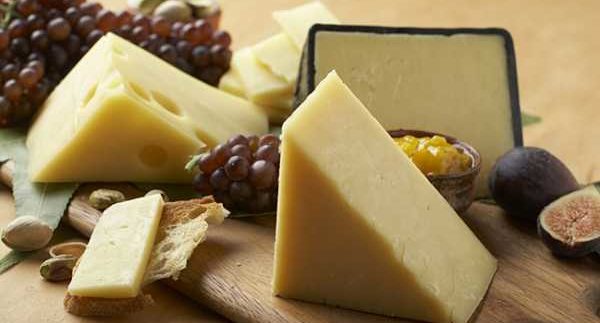 Located on Maadi's Road 263, Cairo's newest cheese deli promises a
different experience in the city's world of dairy. The shop's pamphlet
advertises all different kinds of cheese from double-cream Brie to flavourful Chèvre
and hard sheep's milk cheese. However, don't
visit Coin de Fromage expecting a gourmet experience; there is nothing here
that can't be found in Metro Market.
At the time of this review, a sign outside of the
shop enticed customers with news of promotional free coffee, while a menu of
sandwiches, cheese platters, and salads was placed on each of the shop's wooden
tables. Coin de Fromage looks more like a quaint café than a gourmet cheese
shop. While they attempt to achieve both; they frankly succeed at neither.
Close inspection reveals that there is little
difference between Coin de Fromage's cheese counter and the one at area supermarkets.
The display consists mostly of Avanti cheese (around 40LE per kilo) as well as
Frisco (starting in the 60LE per kilo). Noticeably few imported cheeses were on
offer, except for a few hard cheddars (over 100LE per kilo), Brie in a box,
some rather wet-looking blue cheese and I Can't Believe It's Not Butter– which
has very little to do with dairy.
The sandwich menu is rather disappointing: too many
of the sandwiches don't even include cheese while the cheese-based sandwiches
lacked creativity. Two cheese board
options differ only in that the more expensive board includes one imported
option, whereas the cheaper one consists of three local cheeses. Neither were available at the time of our
visit. We placed an order for a cheese
melt, a cheese and turkey pastrami panini (22LE), a Gruyère panini with Emmental
(20LE) and two cups of tea.
As the only customers in the shop, we were confident that
our stay at Coin de Fromage would be short but satisfying. The waiter busied
himself for a while at the several empty tables, and then he took about fifteen
minutes and several trips to the kitchen to produce two paper cups of water and
packets of powdered milk tea. Unfortunately, Coin de Fromage has little else on
offer to drink apart from water, tea and coffee.
Many minutes passed before two sandwiches arrived on
one plate. Unfortunately, the cheese melt consisted of roast turkey rather than
the advertised pastrami and included mushrooms. The second order of Gruyère panini,
turned out to be identical to the first sandwich. When we reminded the waiter of our order, he
told us that we could have the other option but we would need to wait for some
time as there was no Emmental available at the time.
The sandwiches are passable with thick slices of
white bread and fully melted cheese in between; but they lack special touches like
butter and inventiveness that make grilled cheese sandwiches such a guilty
pleasure. It is truly a shame for Coin
de Fromage; since a counter of gourmet cheese and a café for grilled sandwiches
could do very well in Maadi.