Compu Me: Cairo's Technology Outlet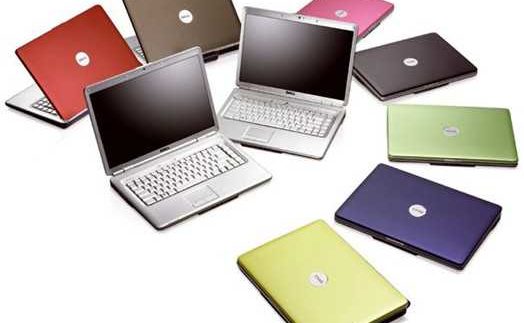 A veritable gadget geek's
paradise, Compu Me has something for the techie in everyone. The Mohandiseen location is two floors of
computers, televisions, speakers and so much more, all neatly displayed on seemingly
endless shelves.
The first floor is dedicated
primarily to Apple products closely guarded by the customer service desks. The section is small, consisting mostly of a
few models of the Macbook Pro (one was priced at 14,999LE). Although we didn't see the iPad on display,
Compu Me's website is asking 6,299LE for the trendy device.
Disappointingly, Compu Me doesn't
have a wide selection of accessories. While the cordless magic mouse (500LE) was available, computer chargers
were not. The rest of the first floor
showcases the newest models of big screen LCD televisions; the asking price of the Hisense 46" LED TV
was 8,799LE.
Not all of Compu Me's televisions
and other equipment come with such a hefty price tag. The second floor holds a
much larger stock of merchandise at various price points. Since Compu Me is constantly updating its
stock to carry newer technology, older models of everything from laptops to
scanners to speakers become less expensive. Models of the Dell Inspiron were seen at 4099LE, but the price drops
depending on the year and amount of storage available. Canon printers range from 299LE to 2299LE
and Hewlett Packard photo printers start at around 2000LE, while the D1665
with all the bells and whistles were priced at 7000LE. Televisions on this floor included models
such as the Hisense 40" LCD for 4290LE and the LG 50" plasma for 6180LE.
A variety of headphones range
between 20LE and 755LE for a high quality make by Creative. Netbook and laptop cases are available to
suit almost any style, from brief cases with wheels to soft cases by
Built.
Anything else you could possibly need
to make your equipment more enjoyable or to keep it protected is available at
Compu Me: printer ink, security software and camera cases, to name but a few.
The game section is surprisingly
slim, but is quite family friendly and well priced. PS2 games were spotted for 35LE and include a great
selection of kids' games featuring characters like Shrek and Hannah Montana as
well as sporting games like FIFA. PC
games were priced at around 50LE and included a number of volumes from the Sims series as well as
some strategy games. By far the most expensive games seem were for Nintendo DC,
priced at 299LE a pop. For such a large
store, we were expecting to see a greater selection of games, but as far as
variety in gadgets goes, Compu Me's selection doesn't disappoint.