Cow: Delightful Gift Shop in Mohandiseen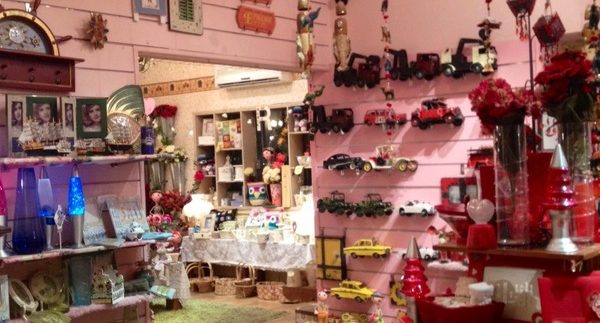 Located just before the busy Lebanon Street, Cow certainly doesn't blend into the background with its bright, colourful façade and sunflower window display. This fun first impression only hints at the treasures within.
When we first opened the door, we were hit with the delicious smells of aromatic candles – starting at as little as 20LE – and decorative bathroom soaps that are guaranteed to make your guests jealous.
Deceptively small from the outside, at the top of the first flight of stairs, Cow opens up into a spacious Aladdin's cave full of all sorts of items.
The shop is organised into different sections for a multitude of occasions. For example, there is a large wedding section, containing almost everything you'd need for the big day. Wedding invitations cost from 9LE-12LE each, but they're willing to negotiate if you buy in bulk – which will likely be done. A medium sized, contemporary message tree was priced at 350LE and the largest but most attractive, would set you back 450LE.
Along with wedding accessories they also have an engagement gift section, where there is no end to the glitter and gems – we wouldn't limit this section just to engagement presents though, in our opinion, a huge pink imitation diamond (75LE) or diamond encrusted photo frame (110LE) could make an appropriate gift for several occasions.
Cow also stocks gifts for baby showers; small toys and congratulation presents, birthdays, 'I love you' gifts and, whilst we were there, Halloween outfits and spooky decorations – suggesting that they stock appropriate products at the correct times.
They also stock quite a few miscellaneous household items, table and kitchen accessories, teddy bears and have a couple of walls set aside to show off their collection of key rings and clocks. A simple alarm clock costs just 24LE and would efficiently do the job.
Coincidently, keeping up with the autumn trend, Cow stocks funky animal print lamp shades (150LE), cushions and storage boxes (105LE) which could easily brighten up any home.
Along the back wall of the shop is a section dedicated to greeting cards and wrapping options for just about every possible event; from flamboyant and colourful to simple and subtle.
Most items are reasonably priced; however, we did feel that some were valued at more than they are worth.
The shop assistants left us alone which made for a more relaxing shopping experience and allowed us to explore without feeling pressured. When we were feeling a little overwhelmed by all the variety, they were readily available and politely offered their opinions. When we were ready to pay for our carefully selected items, we noticed an array of unusual and extravagant wrapping options at the till – for when you need to make that extra special effort.
If you're looking for a gift, have a special occasion to attend or just feel like spoiling yourself a little, Cow won't let you down. It might take a while to hunt down what you're looking for and our bet is, not only will you find it, but you could also fall for something completely unexpected. Tie your purse strings tightly as you'll be tempted to buy things you don't even need.