Cow Gift Shop: Fun Cairo Gift Shop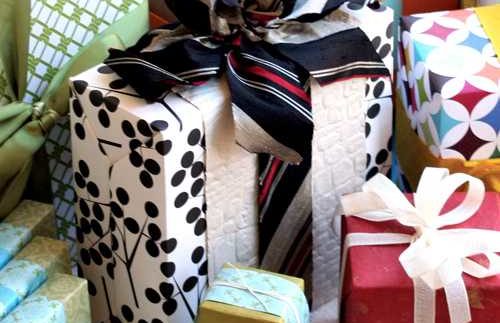 Often in Cairo,
the term 'gift shop' either describes a ridiculously high-priced shop that
lacks high-quality items or the 2.5LE good-for-nothing outlet. Luckily, this
reviewer stumbled upon a shop that not only has a convenient gift for just
about every occasion; it also literally creates occasions out of most items.
Just the sight of Cow Gift Shop would make anyone want to celebrate; its
colours, hip design and homey wooden interior all make it look fun and
interesting. The shop is divided into well organised sections, which lead you
straight to the gift that you are looking for and ensure that you will never be
lost among the many objects on display.
All year long, there are corners for baby shower gifts, stuffed pillows,
and a very red section for Valentine's Day. With the exception of a few
slightly overpriced items such as the bridal gifts, prices are very reasonable.
For 100LE, you can buy great gifts for a whole group of people, which is generally
more than what other gift shops offer.
A medium-sized teddy bear starts at 25LE, but if you want to be
creative, they have a whole section dedicated to stuffed cow-shaped toys, cow-print
fabrics for lamps and clothes hangers, photo frames; you name it.
Aside from high-quality decorative and antique gifts, Cow also features usable
everyday items: you can purchase a box of flowery bath scents, a set of candles
or a nice cow-shaped mug for around 20LE.
The only downside may be the shop assistant that follows you around
wherever you go. Also, some standard gifts at the shop aren't very budget-friendly: a
little metal key chain can cost as much as 50LE; though it might be a good
reason to start thinking of more unexpected presents.
Once you've got your gift, the cashier presents you with a huge selection of
fabrics and shapes for gift wrapping. They have many imaginative wrapping techniques that
you can choose from via the digital catalogue: an interesting house-shaped wrapping for
a medium- sized gift starts at 25LE.
When it comes to cards, Cow stock everything from little glittery cards to
arm-length foldouts that pop up 3D paper flowers. The shop has a whole wall dedicated
to cards organised per special occasions, as well as greeting cards with simple
messages.
To sum it up, Cow Gift Shop is a place where you would be at a loss
deciding what not to buy. Go in with an optimistic spirit; and you'll find what
you're looking for in no time.