Designers on Sale by Beymen: Cairo's Only Label Outlet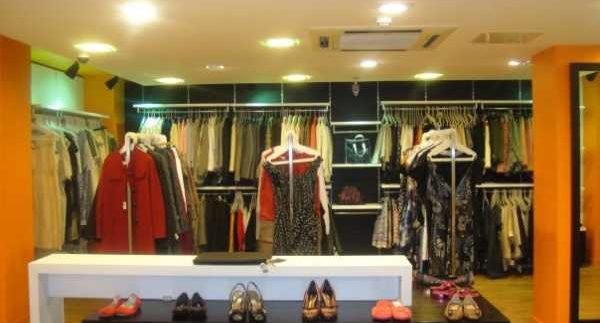 The
closest that many of us get to high-end fashion labels like Dolce&Gabbana, Lanvin,
Armani, Chanel and Prada in Cairo is by pressing our faces against the shop windows of
ultra chic boutiques like Hip, Euphoria, Helene and Beymen. While the price
tags of 10,000LE upwards can leave some of us dying a little inside, some
genius decided to offer us a discounted option by opening an outlet store for
Beymen's off-season items. Voila, Designers on Sale by Beymen, guaranteed to provide some
solace for your Balenciaga-sick hearts and bargain-happy pockets.
Located on Horreya Street in Heliopolis just off Nozha Street, the ground-floor shop has a small and limited selection of off-season merchandise.
There's a certain sense of forlorn rejection in the air as you sift through the
racks of tank tops, blouses, trousers, skirts, dresses and bags. Perhaps it's
because these items have sat unloved and unwanted on the cooler Beymen's
shelves, or perhaps because some of the items are completely unwearable and
more like 80s castoffs than just a few seasons old.
Nonetheless, you
need a sharp eye and a willingness to take risks to be able to
find a bargain among the racks. Featured items include double-layered tank tops and
straight-leg black trousers by Dolce&Gabbana (between 400LE and 800LE),
printed and pleated skirts by Sonia Rykiel (around 400LE), in addition to Dior,
Chloe and Miu Miu. The centre of the room carries a few swimsuits and
cover-ups, but nothing eye-catching. The dress rack did carry a very promising
Jil Sander dress in black and grey for under 1000LE (as far as our memory
serves us), as well as a rather loud Marc by Marc Jacobs print dress in red,
green and yellow (around 1500LE). A knee-length cream Balenciaga dress (around
4000LE) and a Moschino Cheap&Chic black dress with a red bow print (around
1500LE) were both stand out items.
The back of the
store features a healthy collection of shoes in sizes from 37 to 41.5,
featuring labels such as Louboutins, Marc by Marc Jacobs, Miu Miu and Jimmy
Choo (ranging between 1500LE and 3200LE). Pulling off the selection of
disco-heel-high, glittery, brightly coloured and questionable designs requires
fashion courage, flair and possibly a healthy dose of insanity.
A few bags line
the top of the shelves, notably a Marni black leather bag with a heavy chain
handle (3200LE), a YSL shopper bag in blue jeans material, three Fendi purses,
and a Miu Miu black satchel with a heavy black chain.
A men's
collection is also available at the back of the store, featuring shirts,
trousers, jackets, belts, shoes and caps by labels such as Dior, Armani,
Lacoste and Dolce& Gabbana.

The major disadvantage to this store is their
size discrepancy: they may only have the item either in one size or in several
XS or XL sizes. Furthermore, some of the items may be well over a few seasons
old, so if you're aiming for trendy; this may not be your answer. Nonetheless,
keep checking this store regularly for surprise bargain finds, and join their Facebook
group, which regularly announces one-day offers on major brands.